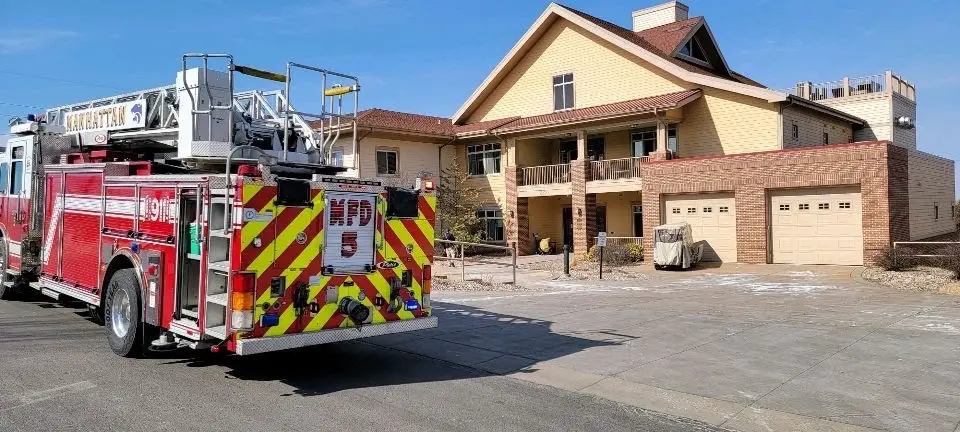 An accidental fire at Meadowlark was quickly controlled by the Manhattan Fire Department over the weekend.
Firefighters were dispatched Saturday afternoon to the retirement community for a report of a fire alarm with a smell of smoke. An investigation determined the smoke was coming from a dryer fire in the basement. The fire was controlled by the building's sprinkler system and crews finished extinguishing the fire.
Loss was estimated at approximately $12,000 in total to the structure and contents. No injuries were reported.
The cause was listed as accidental due to overheating of material in the dryer.
The post Dryer fire causes damage at Meadowlark appeared first on News Radio KMAN.
Comments
comments