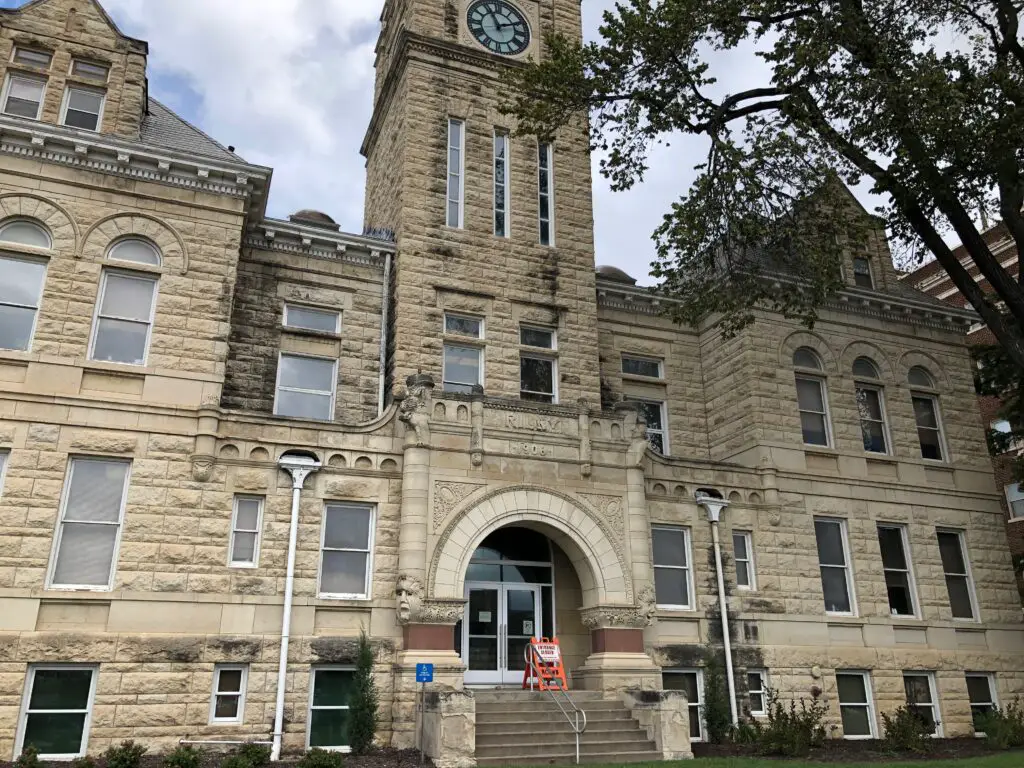 After a pre-trial hearing in Riley County District Court Monday, a trial is set for a Manhattan man charged with killing two people in October of 2020.
Montrell Vassar's case will be heard by a jury over eight days starting on Aug. 30 with Judge John Bosch presiding. The trial will break for Labor Day before continuing through Sept. 9.
Vassar is accused of first degree felony murder for the deaths of Skylar Havens and Javon Gray, whom Deputy Riley County Attorney Trinity Muth has argued were killed after being shot in the back in the course of a robbery perpetrated by Vassar. Represented by counsel Christopher Biggs, Vassar maintains that he acted in self-defense and that a robbery did not occur.
Muth says some work remains in advance of trial, noting the State has not been able to reach witness John Monroe and in lieu of his presence may motion to submit a transcript of his testimony from a preliminary hearing into evidence. Biggs says they'll review that transcript at that time for potential to prejudice the proceedings, but otherwise the Defense is ready for trial.
Much of the conversation in court Monday focused on proposed jury instructions and whether to include instructions on self-defense for the jury. Muth brought up recent Kansas Supreme Court case law from State v. Holley, in which the court affirmed that self-defense cannot be forwarded as a defense to felony murder charges and that such instructions can "only be given in felony murder cases to the extent it may negate an element of the underlying inherently dangerous felony."
Under a charge of felony murder, a defendant can be tried for deaths that occur in the course of another crime even if the act of killing is done by another individual. The underlying felony associated with this alleged crime is attempted aggravated robbery, with which prosecutors opted not to charge Vassar. Similar to Vassar's case, the Holley felony murder case also stemmed from an alleged aggravated robbery.
Biggs says the ball is ultimately in Muth's court on whether they wish to approach the charge as 1st degree felony murder or 1st degree premeditated murder, though says the Defense has evidence to dispel the allegations of robbery as well as felony murder and maintained an interest in including the possibility of self-defense alongside other lesser underlying charges in the jury instructions given the 'unique' facts of the case.
Bosch asked for proposed instructions to be submitted ahead of the trial for review to get the matter cleared up before opening arguments.
Comments
comments