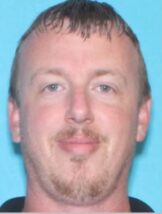 A former Manhattan man, with active warrants accusing him of sex crimes involving a minor, was found dead earlier this month in Nevada.
The Riley County Police Department confirmed that 40-year-old Joshua Briggs, of Las Vegas, was found dead May 12. The local coroner's office reported Briggs died from a self-inflicted gunshot wound.
A complaint had been filed in November, alleging five counts of rape and a single count of aggravated indecent liberties with a child, occurring between August 2018 and June 2019.
Comments
comments