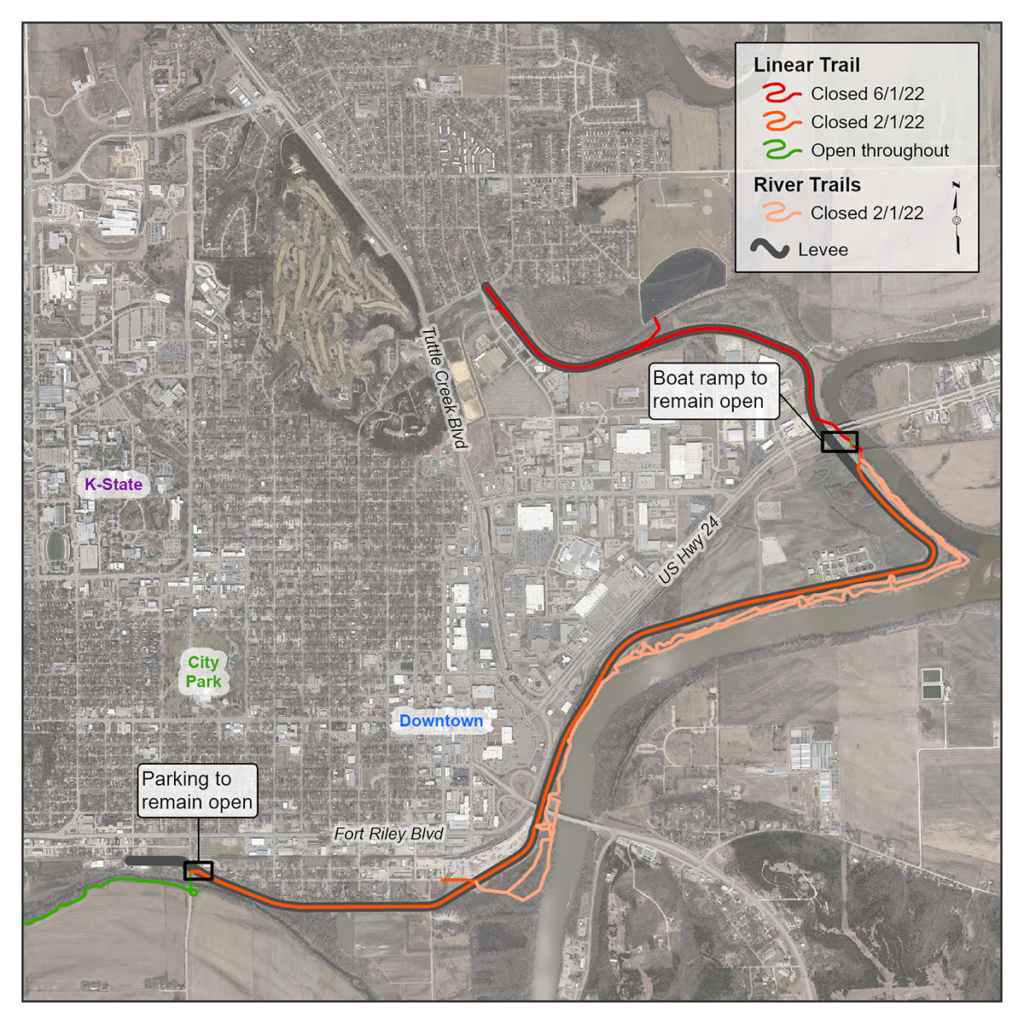 Ongoing levee construction is prompting Manhattan city officials to close an additional section of Linear Trail beginning June 1.
Portions of the trail have been closed through the first phase of the project between South Manhattan Ave. and US-24. Assistant Director of the Manhattan Parks & Recreation Department, Wyatt Thompson explains what the second phase closure will entail.
"So they'll be closing the segment from the Blue River Bridge there at Highway 24, north and west to Casement Road," he said.
Thompson says the city strongly requests people respect the closure for their own safety, as well as that of the construction crews.
The trails will remain substantially closed until spring 2024 to allow for the completion of the Manhattan levee project. The project began this spring with substantial work already underway on earthwork, utility relocation and relief well installation.
The parking lot and boat ramp at the Blue River Access Area will remain open and the Linear Trail system also remains open from the South Manhattan Avenue trailhead to the west. The trailhead parking lot near Casement Road and Hayes Drive will remain open until August 1.
Comments
comments