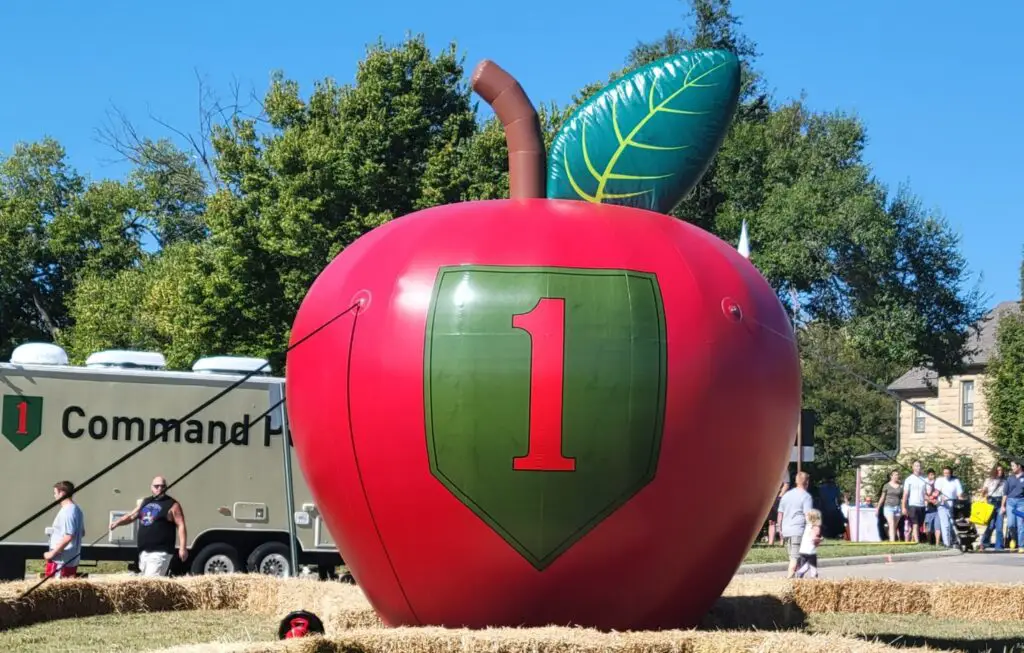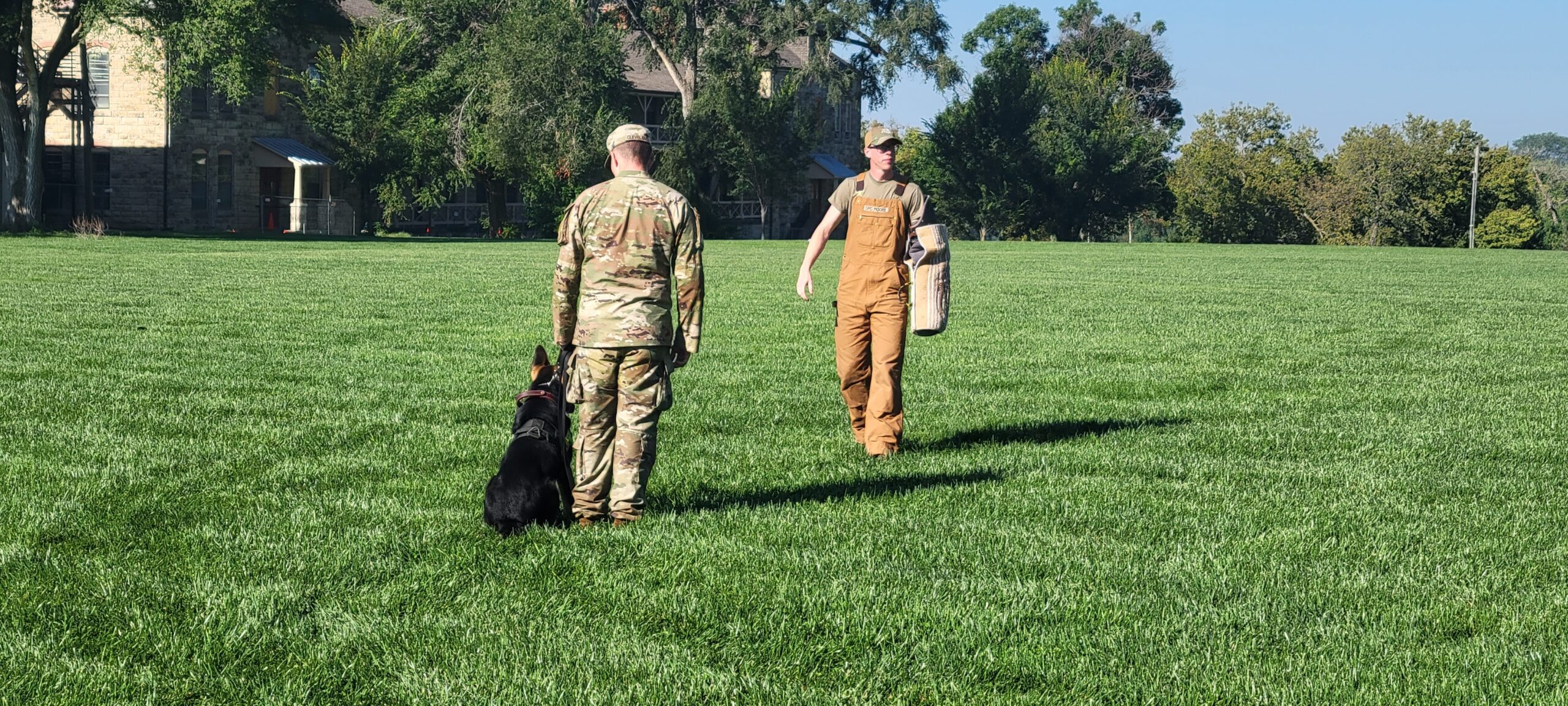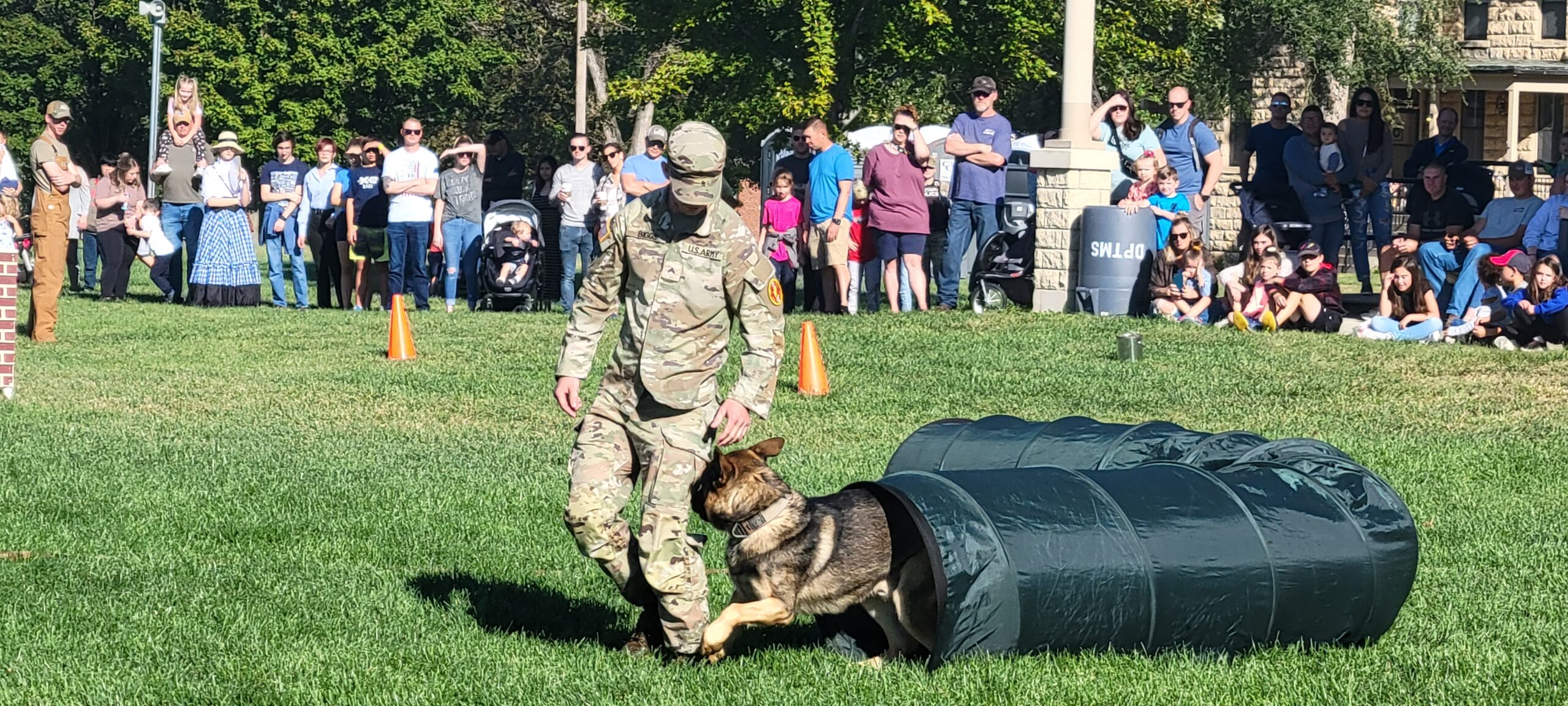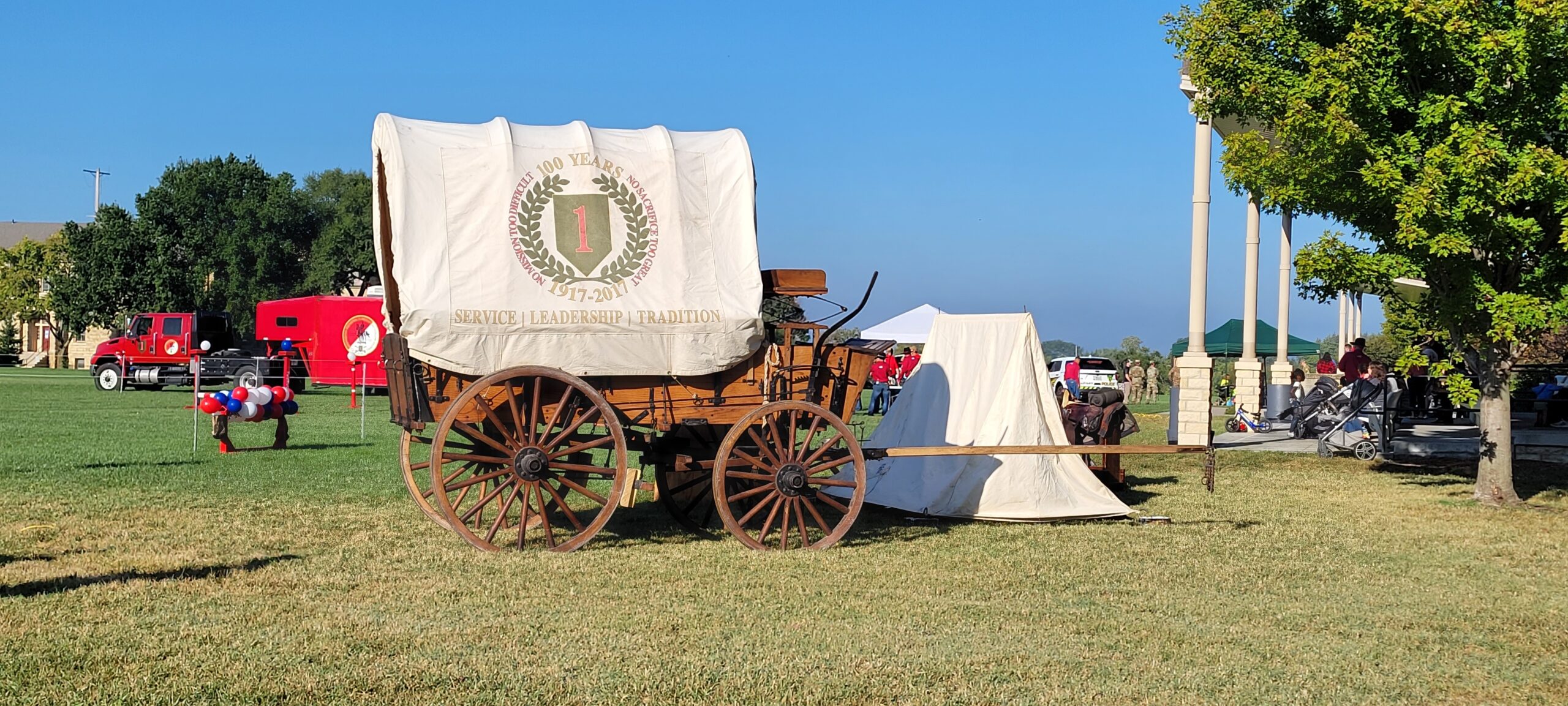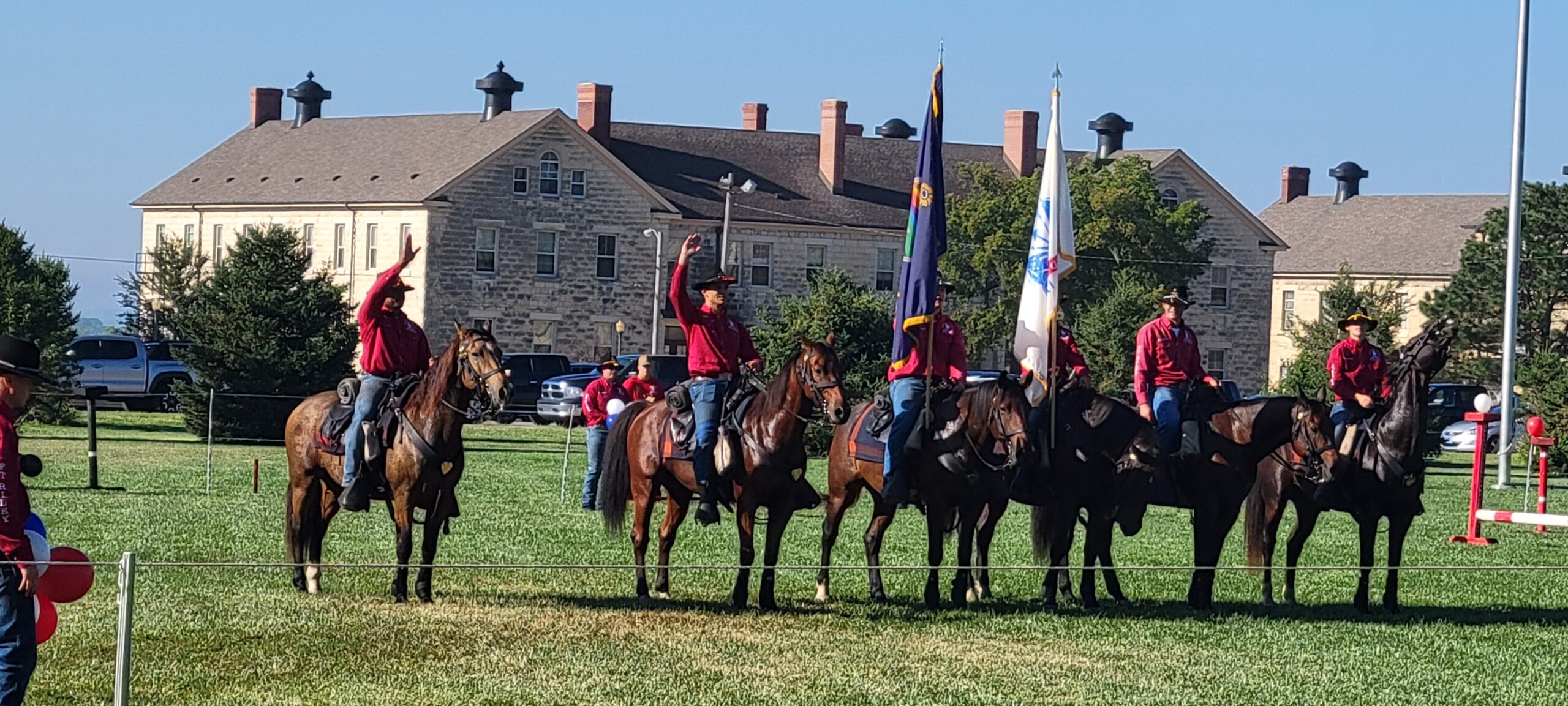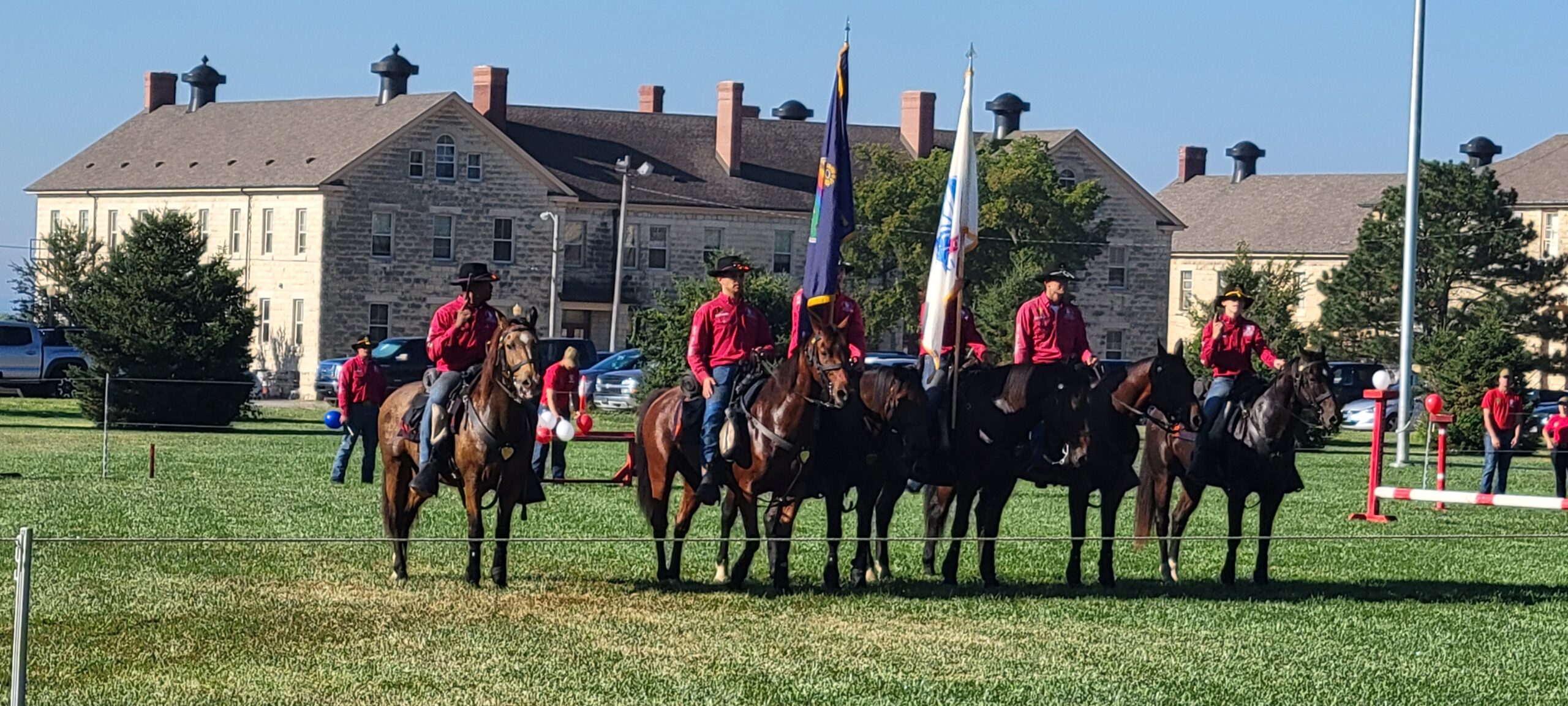 Fort Riley hosted their annual Fall Apple Day Festival Saturday. There were displays and demonstrations throughout the day, in what was the military installation's largest open house event since before the pandemic. Among the popular draws, families crowded the bleachers to see skills of dogs and their handlers. Staff Sergeant Cameron Thomas Jones with the 523rd Military Working Dog Detachment.
Jones' group demonstrated basic obedience, advanced detection, and law enforcement duties
The Commanding General's Mounted Color Guard based at Fort Riley was another large crowd draw.
First Sergeant Roy Walters shares what it personally means to him to be the announcer.
Walters says the Mounted Color Guard aims to demonstrate the rich history of Fort Riley, and they've worked hard to be historically accurate.
They added a modern flair by placing balloons throughout the field. Popping the balloons by use of pistols and sabers, while simultaneously riding running-and-jumping horses, provided a visual impact for the audience.
Saturday's event also allowed patrons to get up close to heavy machinery, artillery and other weaponry used by the military. Another favorite was the apple pie sales to benefit the Historical and Archaeological Society. The pies are made from a secret recipe of notable late Fort Riley resident, Libby Custer.
Comments
comments