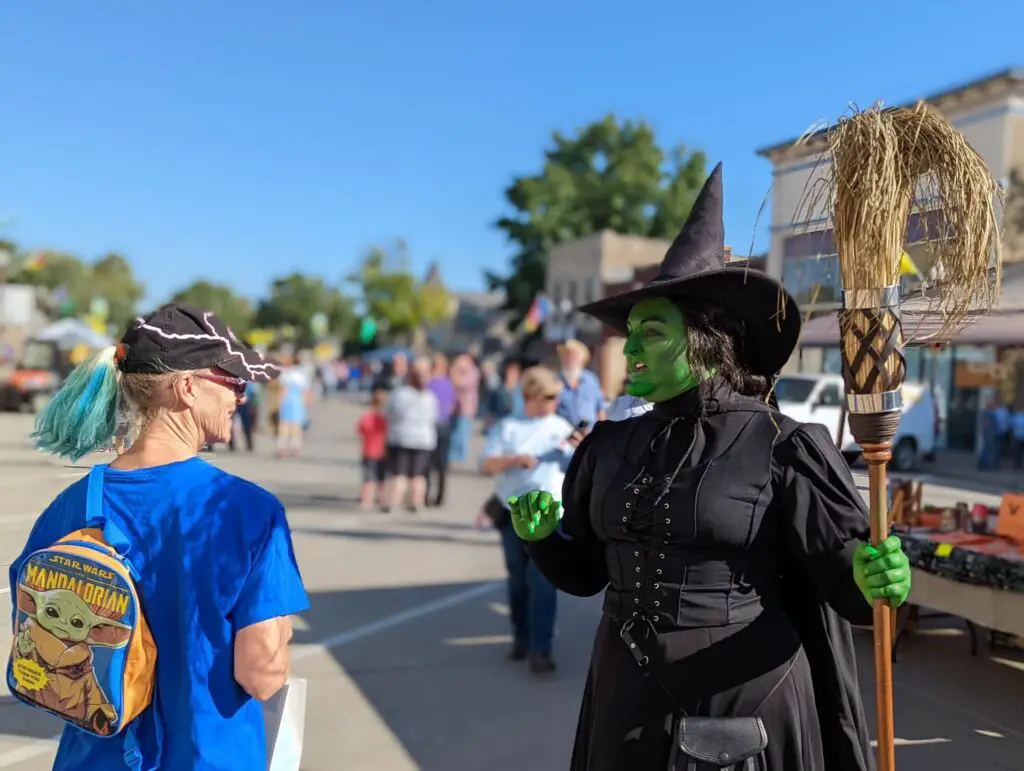 Downtown Wamego transformed Saturday in celebration of the beloved tale 'The Wizard of Oz.'
The annual Oztoberfest returned for 2022 with a 'Toto-ly Gingham' theme, shutting down a portion of Lincoln Ave. for a full day of performances, contests and other activities for all ages — and all featuring an Oz-ey overtone.
One of Wamego's major yearly events, the city has become known for its penchant for the fantastical works of L. Frank Baum. Columbian Theatre and Oz Museum Executive Director Clint Stueve opened the morning by expressing happiness that the Wamego tradition is continuing on in spite of challenges that have impacted tourism and hospitality industry businesses over the past couple years, also thanking those who have contributed to the organization such as International Wizard of Oz Club President Jane Albright and Johnpaul Cafiero — whose family contributed much of the collection making up the Oz Museum.
"They are responsible for making sure that Oz stays alive and is thriving in this community."
The day's schedule ran from 10 a.m. through 5 p.m., during which vendors sold wares and offered information from their spaces in the center of Lincoln. Two stages hosted performances such as Storytime with Dorothy led by Wamego Public Library's Judy Chmiel, music by the WHS Jazz Band and Emerald City Singers, as well as the stylings of the Olathe Dance Center and WHS Dazzlers.
The ever-popular costume contest also drew attention, see some highlights below:
Albright led the Dorothy Fasion Show in the Columbian Theatre while Cafiero, a Franciscan priest in addition to an Oz aficionado, lectured on the spiritual elements of the work of L. Frank Baum in the Oz Museum.
The day also included the 7th annual Heroes, Hot Rods & Motorcycles classic car show and raffle, benefiting the Wamego High School Veteran's Honor Flight program — with Oztoberfest also serving as the Honor Flight Reunion venue for the organization. See some highlights of registered vehicles from the show below:
Comments
comments