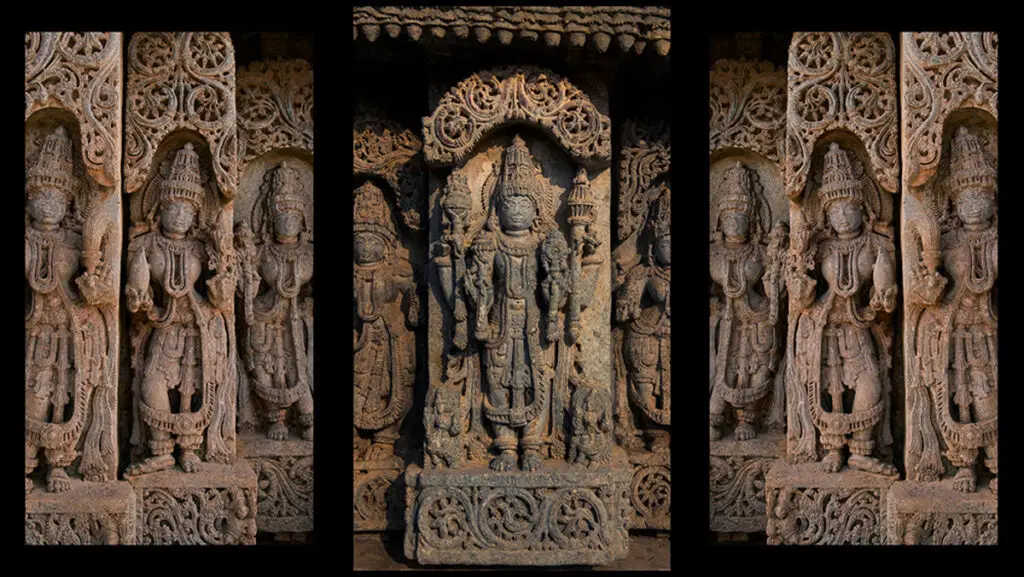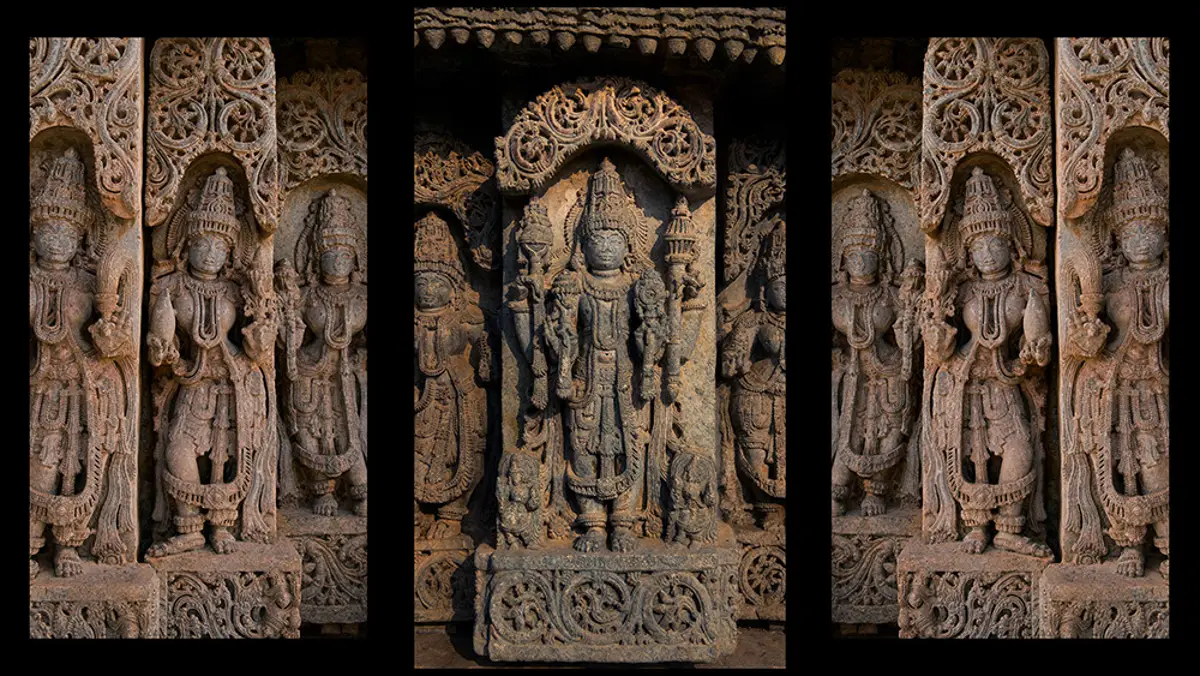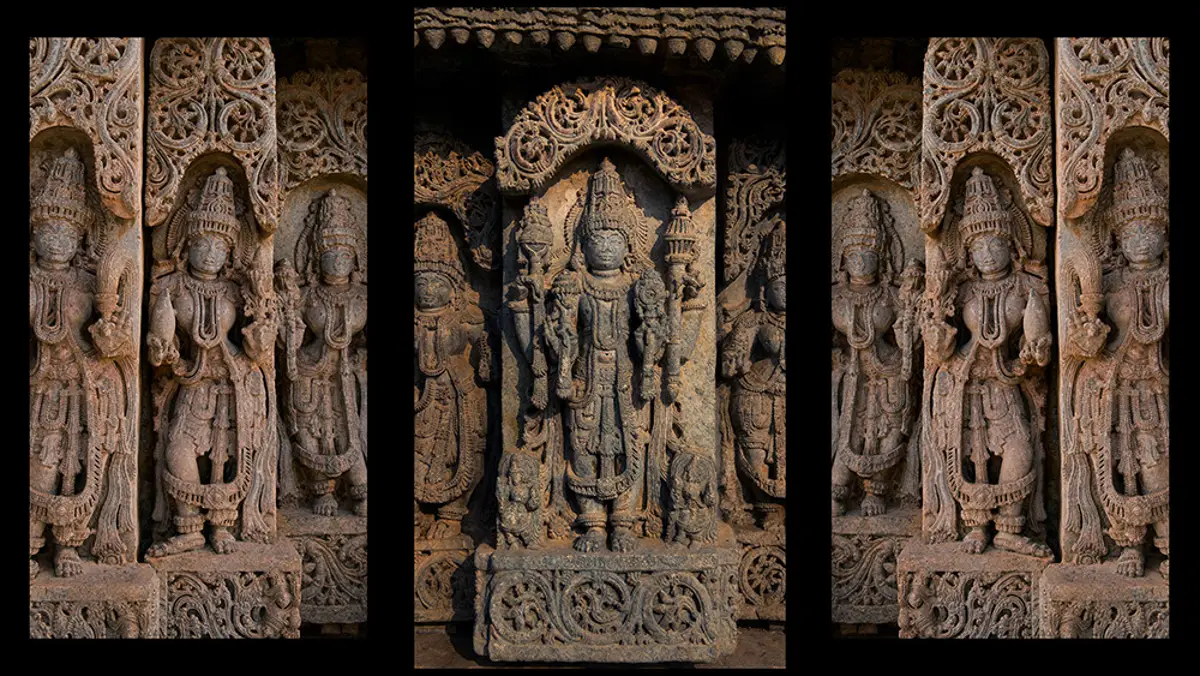 There's a new exciting exhibit at the Beach Museum of Art in Manhattan. The must-see installation opens to the public today. Visitors can explore ancient art of India through a captivating, immersive multimedia installation. Museum Curator Aileen June Wang explains:
The Project's Producer Rosey Guthrie and Director David Lebrun aligned and sequenced high-resolution photographs of sculptures from Southern India.
0927 Lebrun Beach Museum 1
The development and interrelationship of artistic symbols and themes from ancient cultures is displayed by use of intricate animation, and enhanced by music. Wang says the experience is unlike a typical museum visit.
The project features images of ancient statues, dating back to the 9th century. Lebrun says, "It's like a magical museum where the objects come to life in the dark."  
0927 Lebrun Beach Museum 2
He says both young children and adults are mesmerized by the exhibit. Reanimating Ancient Art of India runs through May 27, 2023. For more information and museum hours, go to:  beach.k-state.edu
Comments
comments