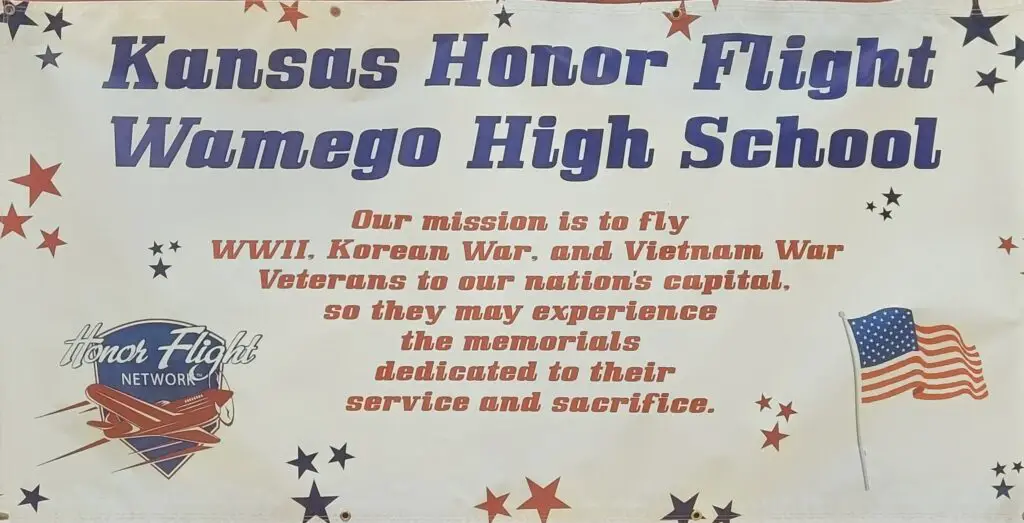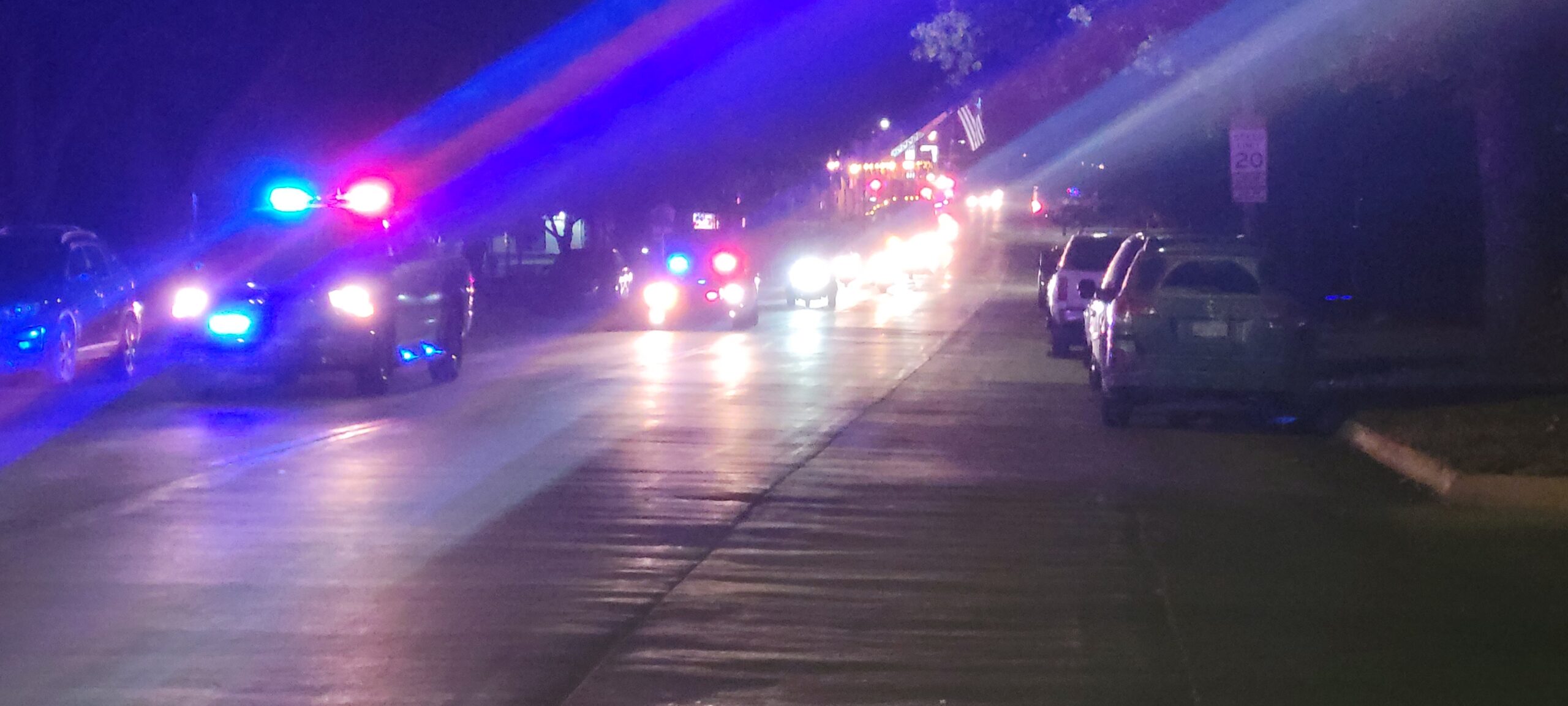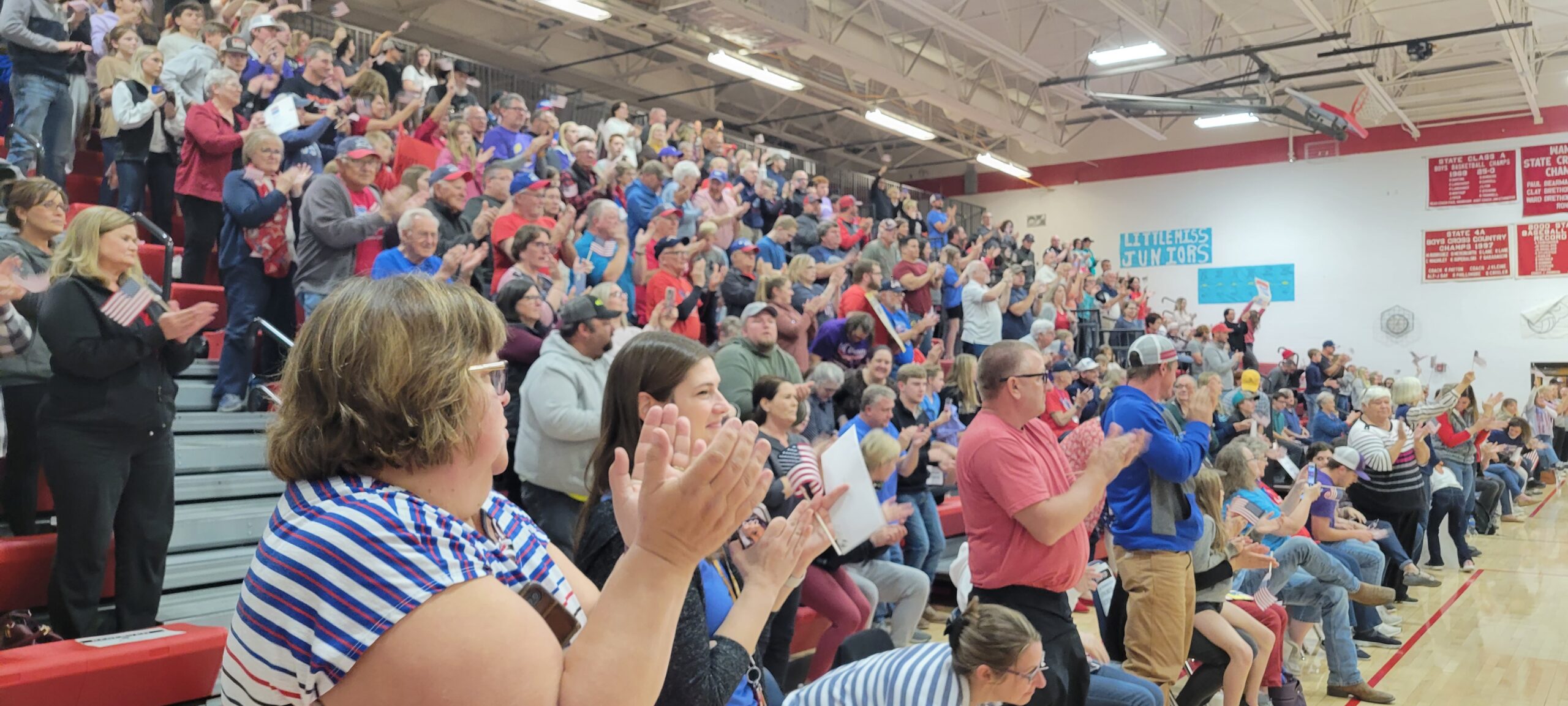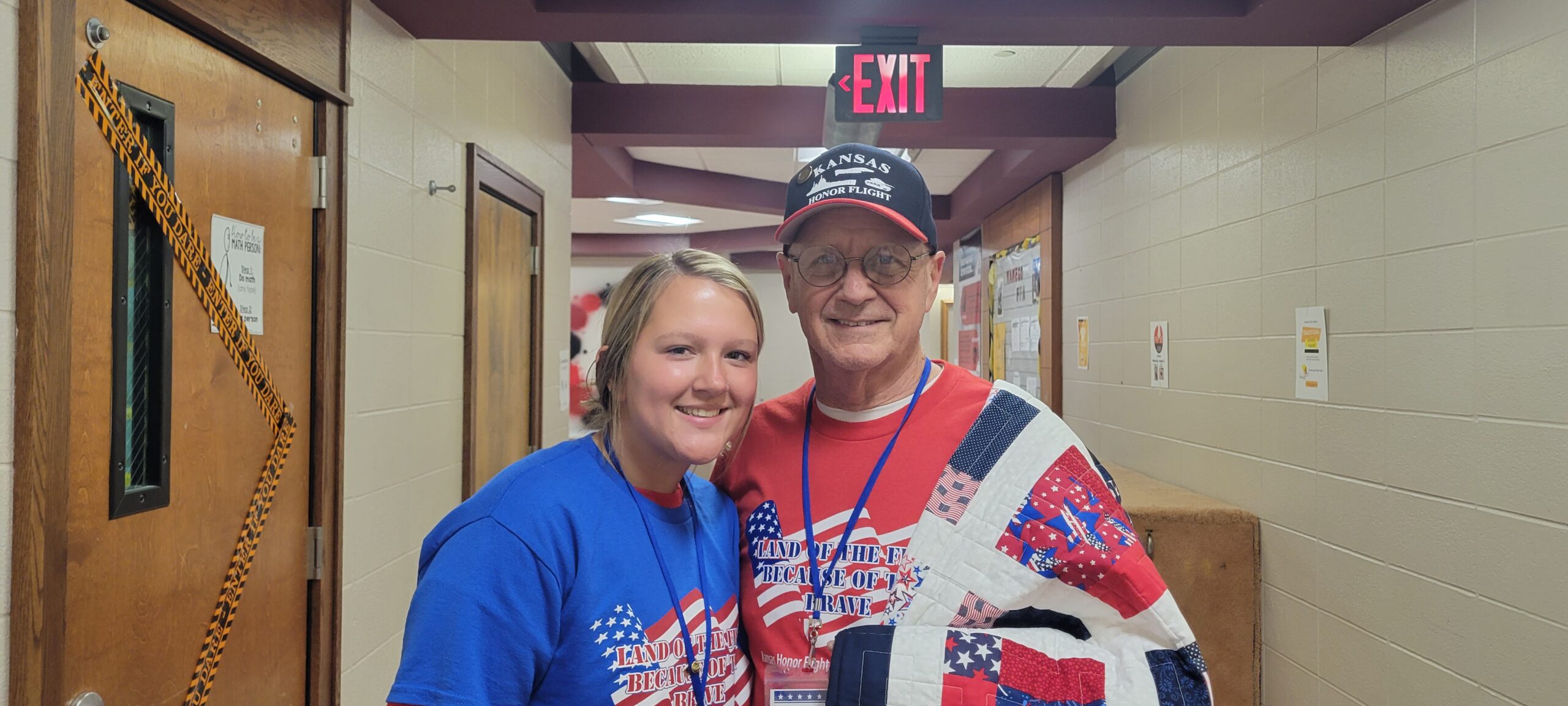 Wamego High School was full of excitement late Thursday evening. The community packed the gymnasium awaiting the return of 25 veterans and their student guardians after a whirlwind tour of the nation's capital. At 9 p.m. flashing lights of police vehicles approached the high school, followed by a line of Veteran Bikers, and finally the tour bus of honorees. Wamego High School Senior Keauna Meyer escorted an Army Veteran.
Larry Duch was an artillery soldier in Vietnam in 1970 and 71.
Duch expressed gratitude for the handmade quilt that was wrapped around him as Meyer introduced him to hundreds of guests. The local chapter of The Quilts of Valor Foundation awarded each veteran with a unique quilt as a thank you for their service, with the "hope it will provide healing, peace, and comfort."
Meyer says the experience is unforgettable.
The Kansas Honor Flight Network's mission is to take veterans to Washington, D.C. to see their respective memorials.
Comments
comments