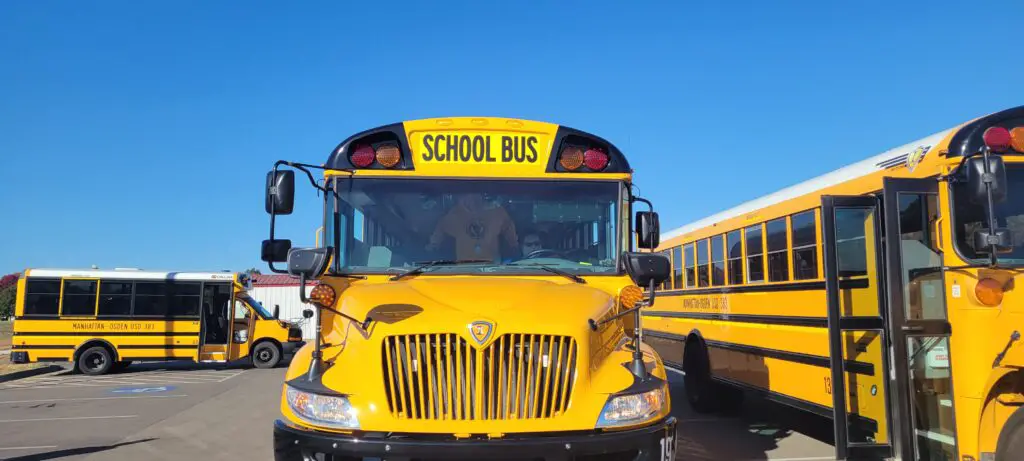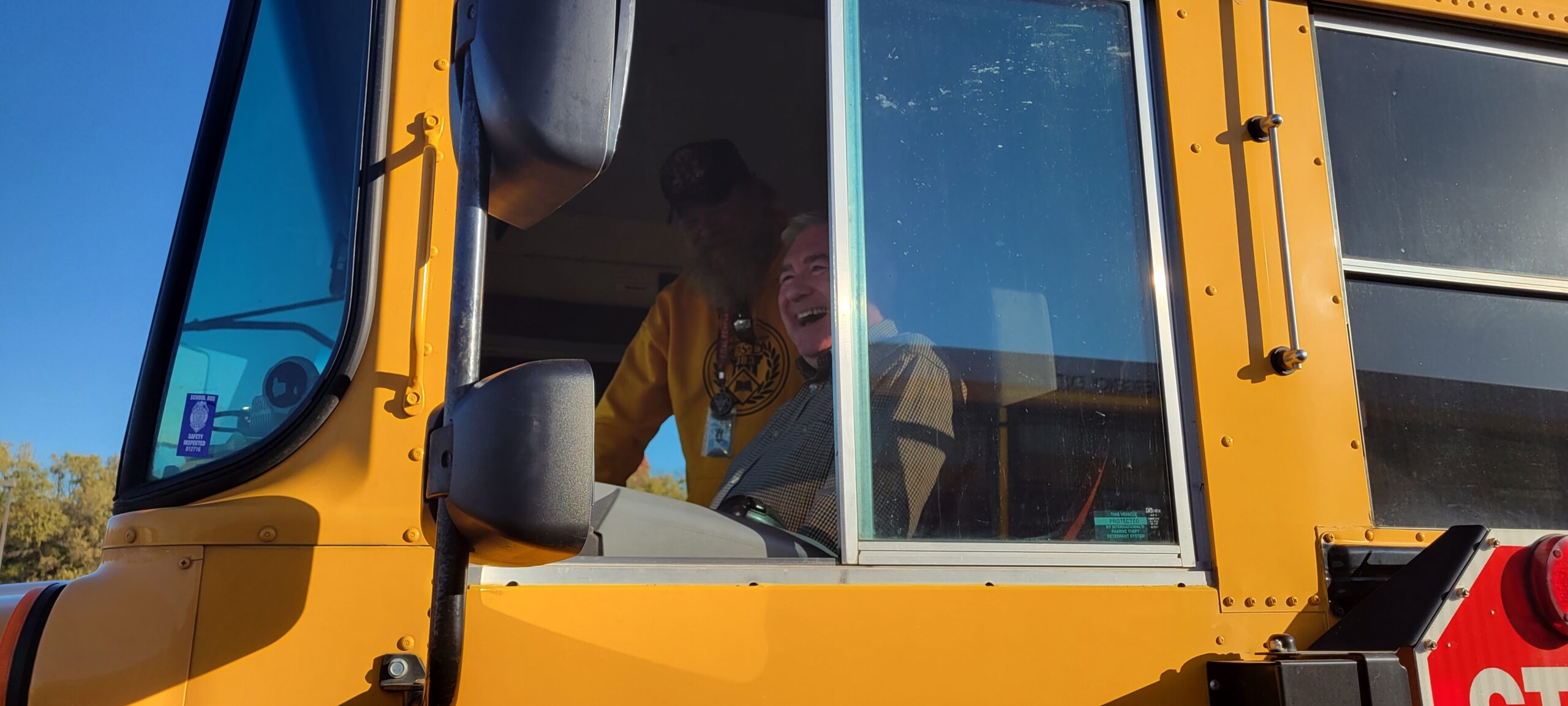 The weather Saturday was perfect for learning a new skill, and USD 383 set up a closed course to allow the public to try driving a school bus. The event served as a way to draw in more potential drivers as the district tries to overcome workforce shortages. There was a variety of vehicles available to test out. More than 15 citizens tried out driving a bus, including Manhattan/Ogden Schools Superintendent Dr. Marvin Wade. He drove a big bus. 
Wade encourages anyone who has considered driving to apply online or call the Transportation Department. Wade admits driving the big bus was uncomfortable at first.
He's referring to one of his three driver-trainers, Bobby Sotkovski. who
says he hopes it lessens the fear of driving a large vehicle, so people will consider the job.
1023 Sotkovski 383 confidence
Sotkovski says some people make a career out of driving a school bus, but there's also some college students in the area, and a lot of retirees from other fields, that might be good candidates.
1023 Sotkovski 383 retirees etc
Assistant Director of Transportation Erik Prohaska encourages college students, parents, retirees, and anyone who has some time available to apply. He says they are flexible with their drivers' other responsibilities.
1023 Prohaska 383 driver schedule
Prohaska says the job brings satisfaction in serving the community because bus drivers help foster a better educational experience for students. He added that full-time benefits are offered for work weeks of 30 or more hours, but employees working more than 17 hours per week are still eligible for dental and vision insurance for themselves and dependents. New driver training is about four hours per day. They are already planning another drive-the-bus event. Those interested in working as a driver or bus monitor can apply at usd383.org or call 785-587-2190
Comments
comments