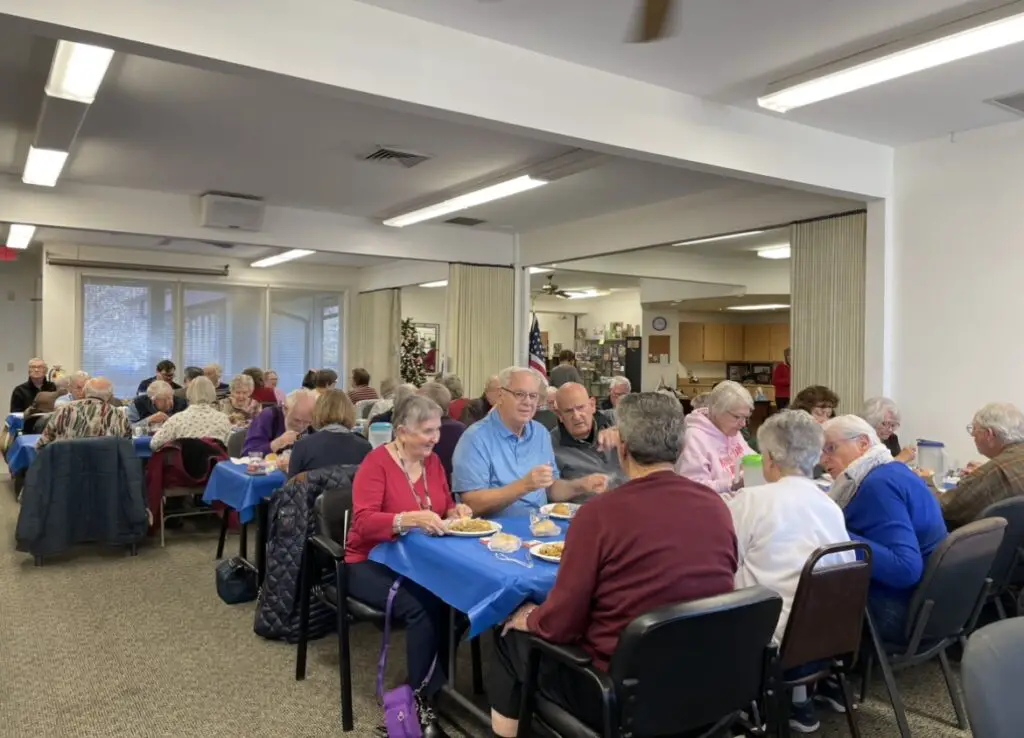 The Riley County Seniors' Service Center was full of smiling, festive faces for their annual Thanksgiving dinner.
Volunteers served up plates full of turkey, mashed potatoes, gravy, vegetables, and pumpkin pie while the Center Singers sang some holiday tunes.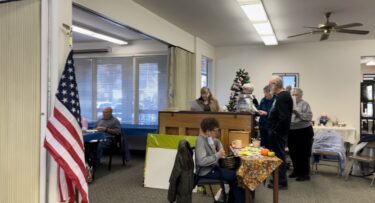 RCSSC Director Liz Nelson had many thanks to give for everyone who showed up and made the day possible. She also shared some kind words to those who attended.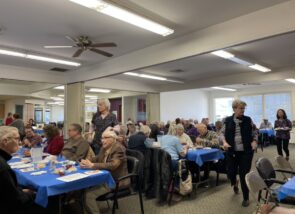 Program Director Dane Schmidt said that his favorite part of events like this is the chance to socialize with the local seniors.
Manhattan Resident Jane Boys echoed a similar sentiment.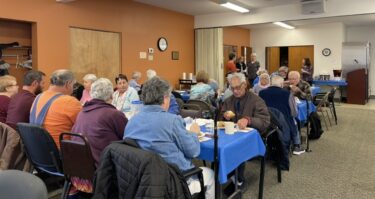 RCSSC also took this high-traffic event as an opportunity to inform seniors about a federal program helping those who are hard of hearing.
CaptionCall Account Manager Susan Dawson spoke about the CaptionCall phone, an absolutely zero cost service that enhances phone calls and captions phone audio for the receiver.
For those who missed out, Dawson will return to RCSSC on December 2nd to help those who are interested.
Additionally, the center will host its Christmas dinner on December 9th. Tickets can be reserved by calling 785-537-4040.
Comments
comments