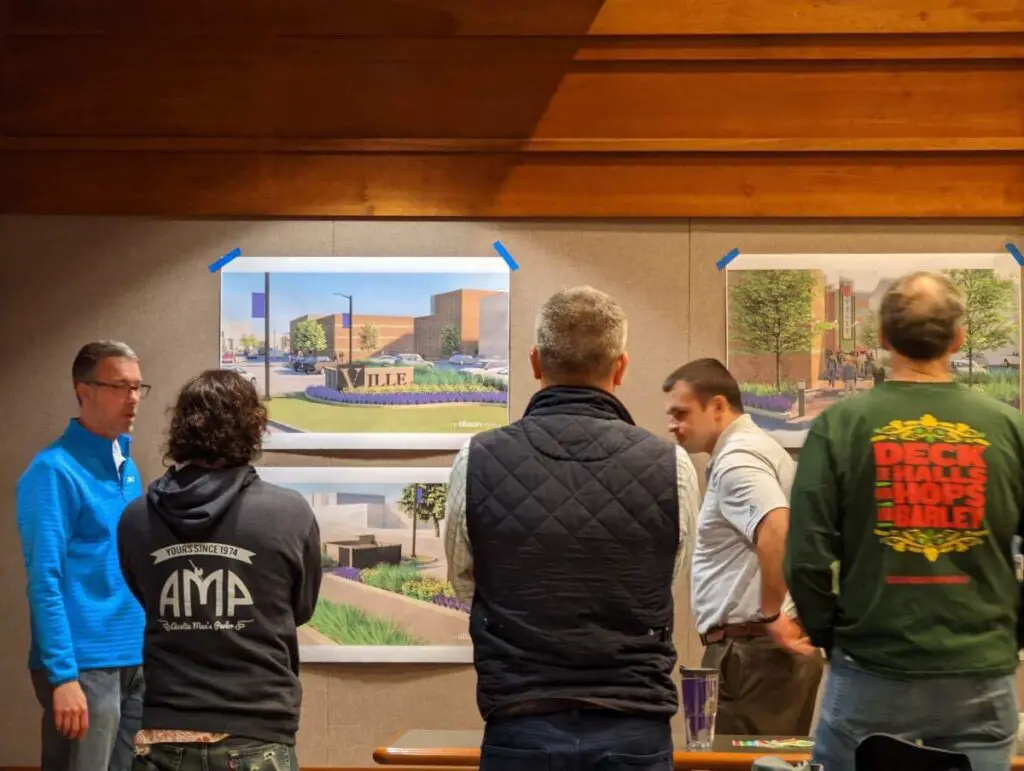 Residents and Aggieville stakeholders got an opportunity Monday to see and provide input on numerous streetscape projects planned around Aggieville, part of a public input session with City of Manhattan administrative staff and design consultants.
That's Auntie Mae's Parlor's George Matthews. The discussions overviewed multiple concepts including a pair of possible designs for 12th Street from Laramie to Moro – re-envisioned as a pedestrian street dotted with planters and the possibility of businesses creating new serving enclosures outside their storefronts. Plans also showed an overhauled alleyway next to Goodcents leading to the Aggieville Garage sign – also slated to be pedestrian-only.
Tubby's Owner Ryan Bramhall –
A work session is planned for January 10th, when city commissioners and the public will get another opportunity to give input on plans for 12th Street redevelopment – currently on track to start construction around 2024 and wrap in conjunction with the Midtown development in 2025.
Comments
comments