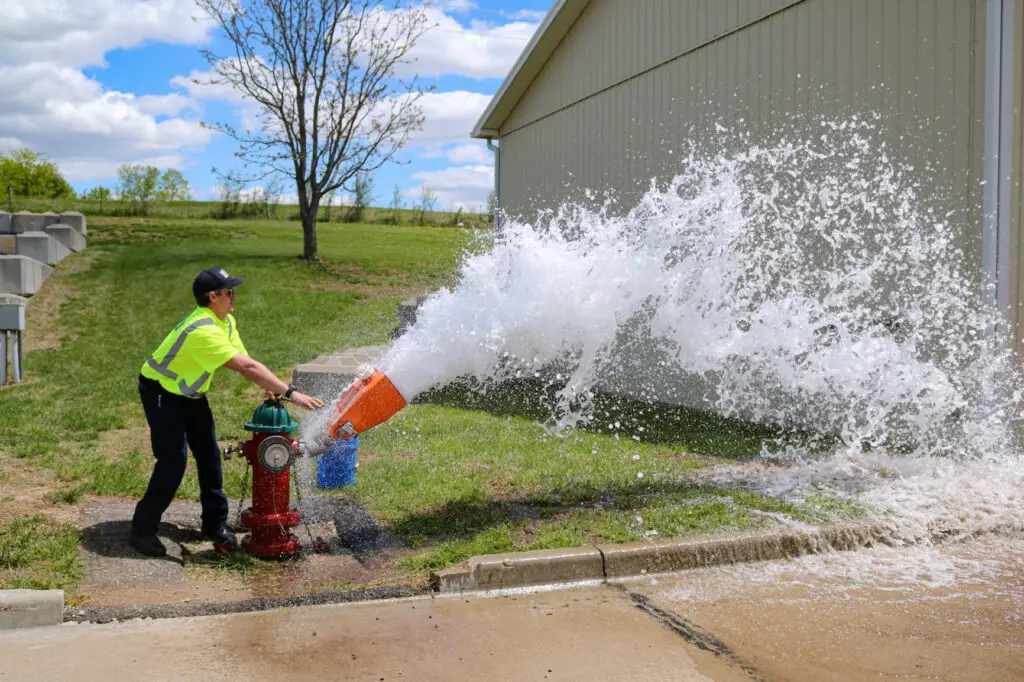 Manhattan residents can expect to see fire crews out and about performing annual hydrant flowing and maintenance starting this week.
MFD released notice Thursday, indicating flowing and painting will continue through late Fall.
The program is a yearly task necessary to flush out water lines and ensure hydrants operate as intended when needed. Fire officials tell residents that if they notice yellow or rust-colored water in your home after crews worked in your area to run their water in a bath or shower until it clears.
If water does not clear, contact MFD or the City of Manhattan.
Fire officials also warn that flowing hydrants may be high enough pressure and volume to damage vehicles if driven through the stream and ask that children be instructed to avoid playing in the water as well.
Comments
comments