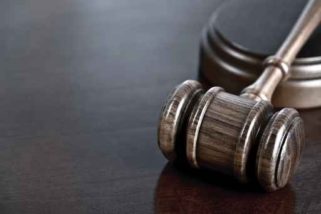 GREENWOOD, Miss.- A Mississippi judge has declared a mistrial in the case of a man charged with killing his wife.
Edward Broom was arrested in January 2016 in Manhattan, Kansas, where he had moved after the death of his wife, Lakeyla Broom. She was killed in the couple's home in Greenwood, Mississippi, in September 2014.
The Greenwood Commonwealth reports the mistrial was declared Wednesday. State law says all 12 jurors must agree before they can convict someone of murder, which is punishable by life in prison.
District Attorney Tim Jones says he will retry Edward Broom early next year.
Judge Carol White-Richard said she will decide later whether Broom can be released from jail while waiting for the second trial.
The post Mistrial in Mississippi killing; man was arrested in Manhattan appeared first on News Radio KMAN.
Comments
comments