A Geary County school was among three in Kansas to be recognized as National Blue Ribbon Schools in 2022.
Morris Hill Elementary is that school, now inducted in the NBRS Program's 39th cohort. The announcement was released Friday by Gov. Laura Kelly's office.
The program is under the purview of the U.S. Department of Education, and the award is bestowed to schools based on their overall academic performance or their progress in closing achievement gaps among student subgroups.
Morris Hill was recognized for exemplary high performance in serving its nearly 300 students, part of the Geary County USD 475 district.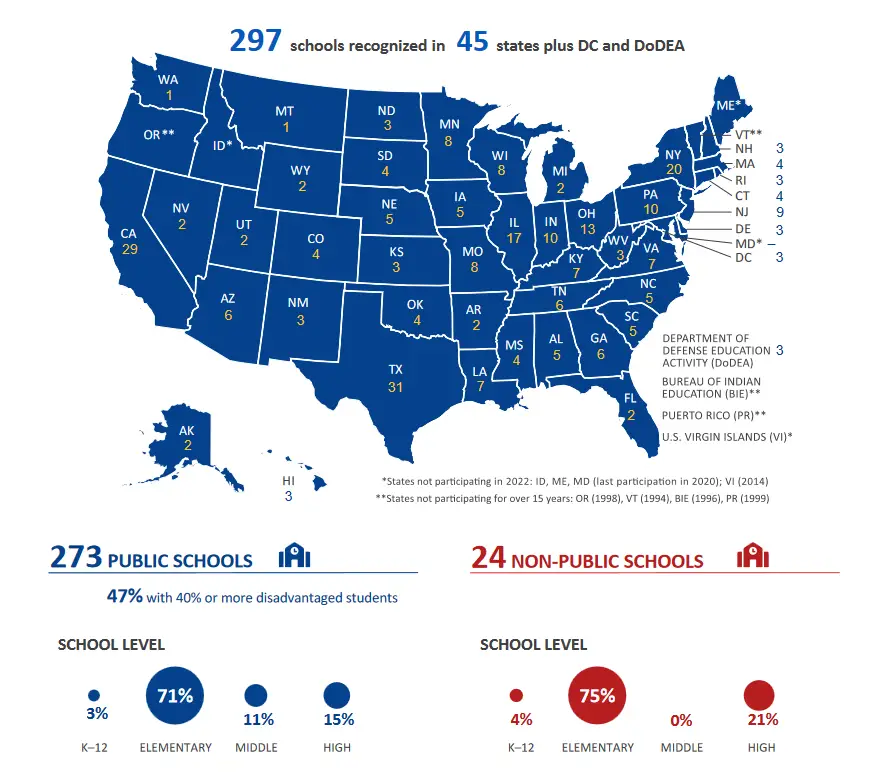 It was joined by Andover's Cottonwood Elementary and R.L. Wright Elementary in Sedgwick County. Kelly offered congratulations to the three schools in a Friday statement.
"This recognition showcases your tireless efforts to support your students and communities," Kelly writes. "My administration will continue to invest in your success so we can provide a world-class education to every Kansan."
More than 10,000 awards have been delivered to more than 9,000 schools since the program's founding in 1982. Up to 420 schools may be nominated for the award each year.
Comments
comments