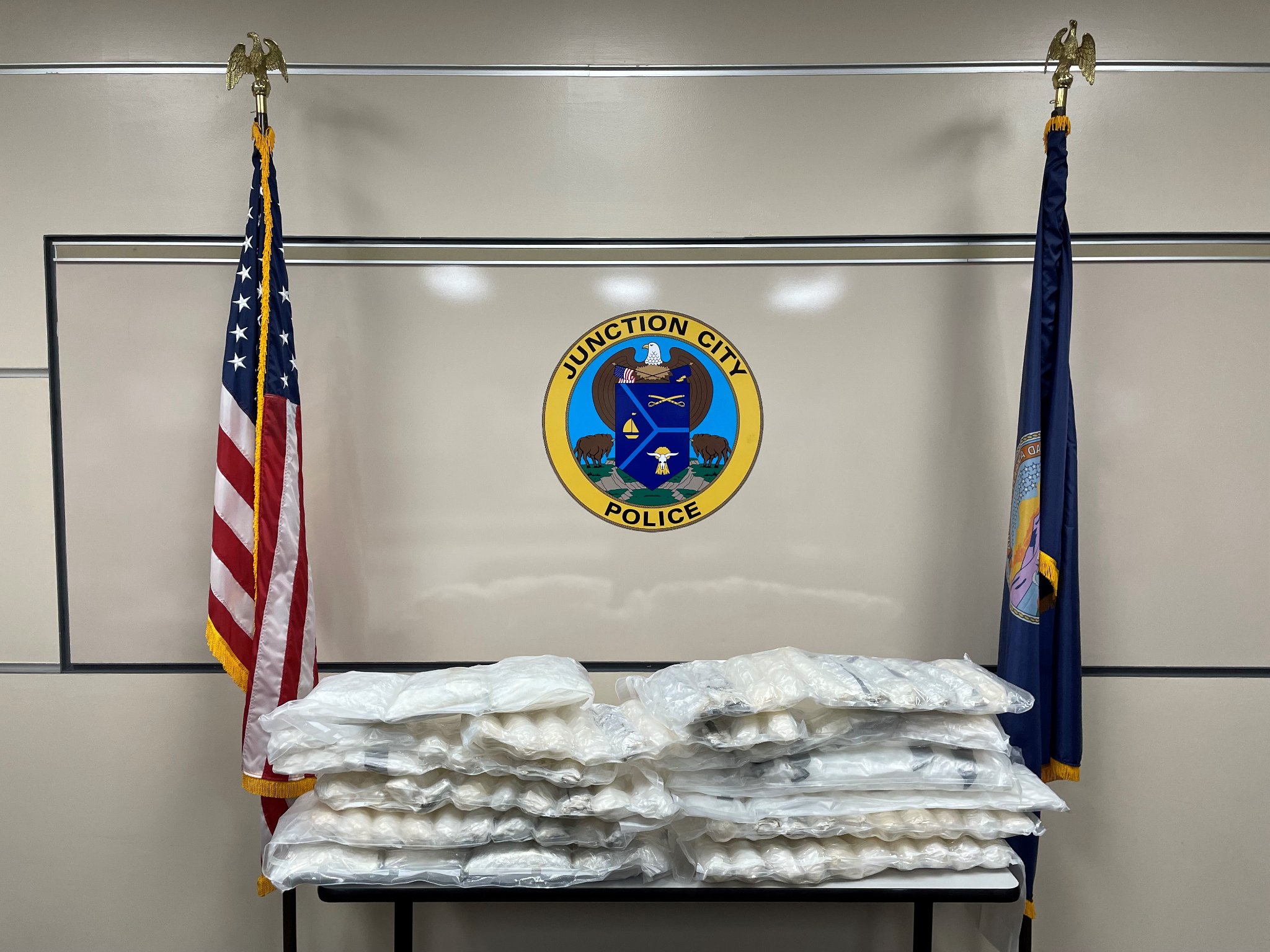 Multiple agencies assisted the Junction City Police Department in a 3-day special operation that was aimed at major criminals.
The operation was executed in Wabaunsee County and multiple arrests were made.
In addition to those arrests, over 120 pounds of Methamphetamine with an estimated street value of  $4,400,000 million were seized.
The Junction City Police Department says "this is a great example of inter-agency collaboration, working together on a common goal, and making our communities safer." They also express their thanks to all of the agencies that participated in this operation, which include: Wabaunsee County Sheriff's Office, Osage County, KS Sheriff's Office, Marshall County Sheriff Tip Line, Salina Police Department, Dickinson County Sheriff's Office, Newton, KS Police Department, Cloud County Sheriff's Department, Marion County Sheriff's Office, Pratt Police Department, McPherson County KS Sheriff's Office, Rossville Police Department, Clarke County Sheriffs, and the Department of Homeland Security.
Comments
comments