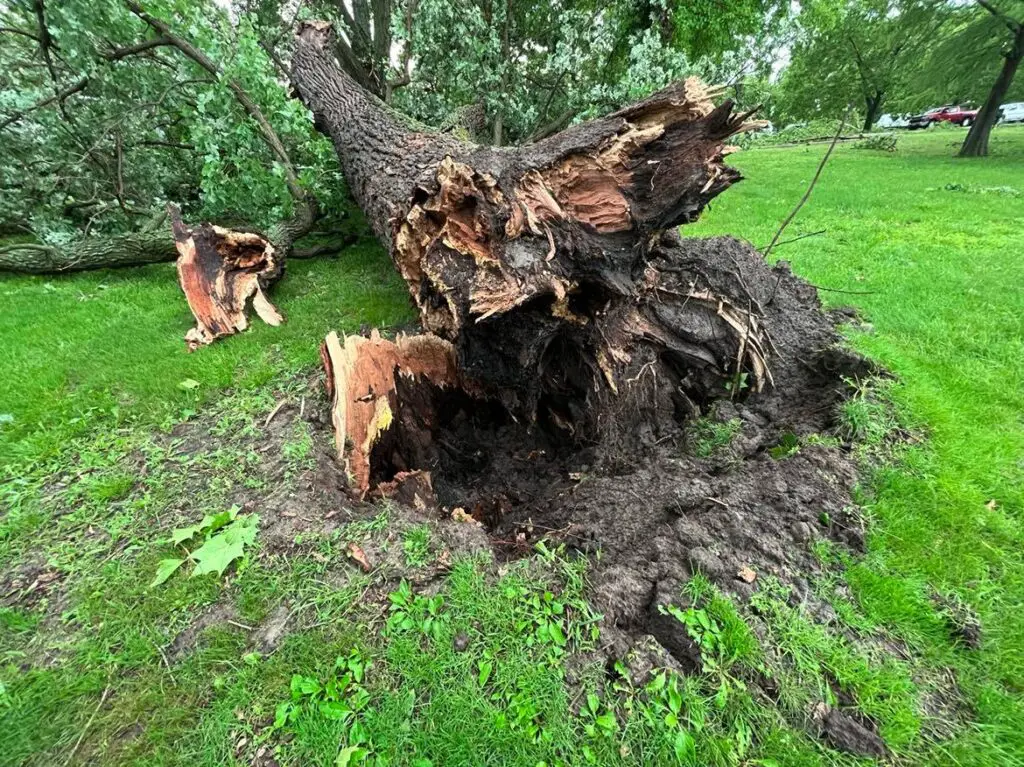 The National Weather Service has confirmed that Saturday's damage from the Spillway area was part of an EF-1 tornado that began 3 miles east of Olsburg on an 11 mile path toward the southeast side of Tuttle Creek Lake.
The tornado was on the ground for about 13 minutes and had estimated peak winds at 99 mph with a 30 yard max width. The winds from that storm impacted the River Pond campground area and uprooted trees throughout Tuttle Creek State Park.
The National Weather Service has also confirmed three additional EF-1 tornadoes occurred within Saturday's severe storm system, all in Marshall County. The first was reported crossing into Oketo from Nebraska. The second was reported near Marysville, damaging trees, power poles and a barn. The third, just north of Blue Rapids, derailed some train cars. Each of those confirmed tornadoes had estimated peak winds of 90 mph.
Close to 25,000 lost power from Marysville to Manhattan, most of which Evergy says has since been restored. No injuries have been reported.
Comments
comments