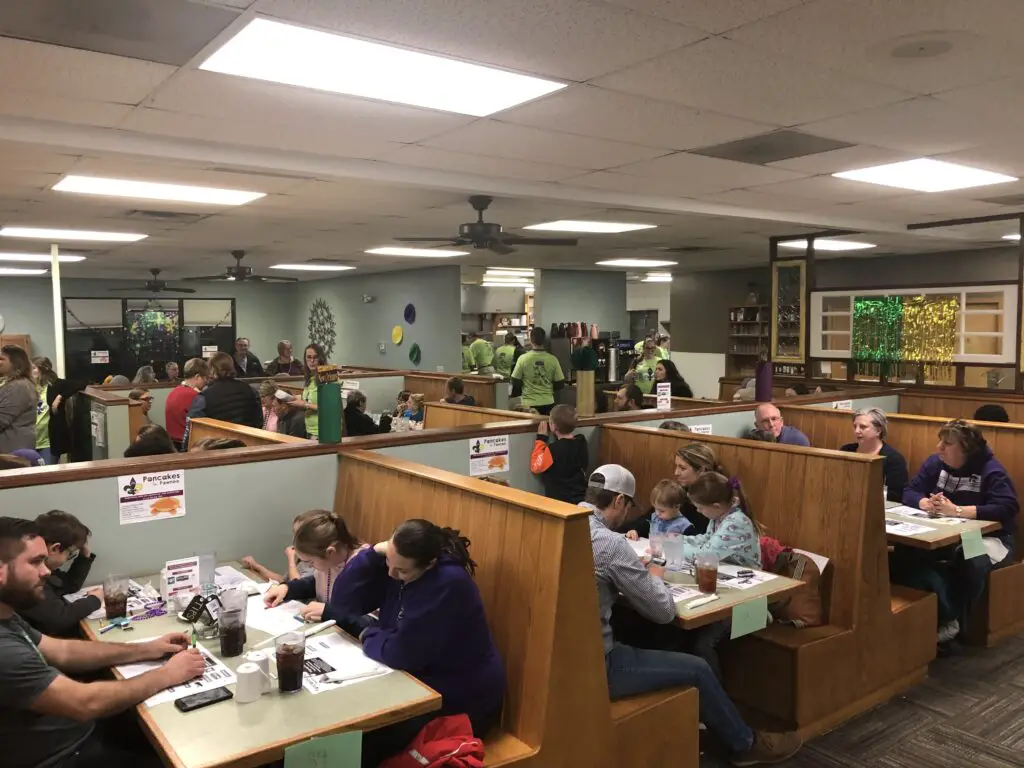 Pawnee Mental Health is holding their annual "Pancakes for Pawnee" event on Shrove Tuesday, March 1.
Executive Director Robbin Cole says the event has proven year after year to be a huge success to raise money for mental health needs in the area.
"Events like this help bring in additional, charitable dollars to help support the services that we provide to our community," she said.
Cole says with the pandemic still in the picture, they will be doing drive-up and delivery again this year at Early Edition's west location in the Candlewood Shopping Center near Kimball Ave. and Seth Child Road.
"We've mastered the whole drive thru process, it works really slick," she said.
This will be the fourth year for the event partnering with Early Edition West.
Cole says it's the perfect opportunity to come eat pancakes just before Ash Wednesday if that is something you take part in.
"We'll also be delivering pancakes. If people want them delivered, they have to buy their tickets by noon on Monday, Feb. 28.
Tickets can be purchased at
pawnee.org
. The event will take place Tuesday from 4:30 p.m. to 7 p.m.
The post Pawnee Mental Health to host 4th annual pancake fundraiser appeared first on News Radio KMAN.
Comments
comments