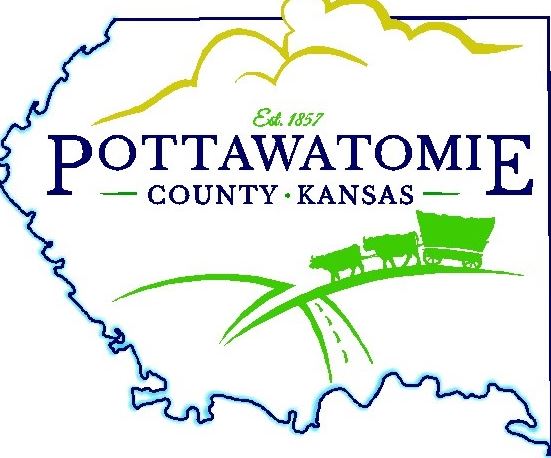 Pottawatomie County commissioners spent time Monday narrowing down a list of road projects to prioritize as it continues to prepare a sales tax ballot initiative this fall.
Commissioners plan to ask voters to approve a quarter cent sales tax estimated to generate roughly 1 million dollars per year for road and bridge improvements. Included in that list are a number of roads in the Green Valley area.
Commissioner Dee McKee urged one of the cost-effective routes be eliminated from the current list in favor of an advanced preliminary engineering study for a secondary bridge across the Big Blue River.
Also to be eliminated would be the Aikens Switch and Onaga Road deck repairs. County Counselor John Watt.
Consensus was given to put into writing a summary of the projects to be included in the ballot question, outlining the tax as a county tax, not to include the cities in the county. Commissioners will consider final approval at their Aug. 15 meeting.
Increase approved on waste collection at landfill
In other business Monday, commissioners settled on a slight increase to be charged for waste collected at the Pottawatomie County Landfill.
County Sanitarian Scott Schwinn suggested a $2.50 cent increase on the $47.50 per ton currently charged to haulers, which would have brought it to an even $50 charge, to take effect September 1.
Commissioner Greg Riat favored a slightly smaller increase, noting the pressure being put on by rising costs across the board.
Commission Chair Pat Weixelman favored the increase, but not the quick turnaround.
Commissioners compromised on a $2.25 increase per ton, to take effect September 15, bringing the total cost up to $49.75 per ton.
(The full commission raw conversation regarding potential projects a proposed sales tax would support can be played at the link below — Run time is 36:53).
0808-PoCo Meeting SALES TAX Discussion
Comments
comments