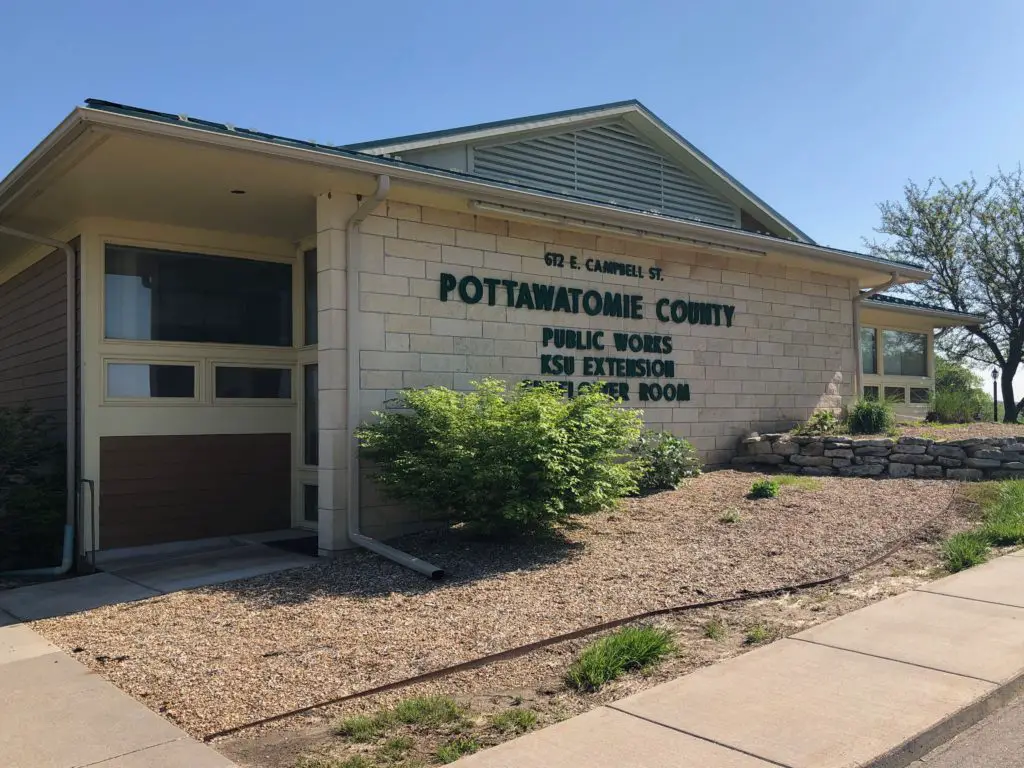 Pottawatomie County officials held a work session Monday, to discuss how the county will divide population into five districts, now that voters have approved expansion of the board from three to five seats.
Two new commissioners will come aboard next year. County Counselor John Watt says the county's preference is to have that occur in the November 2023 general election.
"Because a special election will cost the county and arm and a leg. The state doesn't help with all of that, it's a county cost," he said.
According to the 2021 census, Pottawatomie County's population was just slightly over 25,000 people. With that in mind, state statute says each of the five districts should have roughly 5,000 residents living within it. Watt says there is some leeway to how those numbers get divided.
"You do not have to be exact when it comes to the numbers. The statute talks about a reasonable number of people based upon total population and a reasonable compactness of each district," he said.
Under the current proposal from County Clerk Dawn Henry, district 1 would encompass only Blue Township, district 2 would encompass just the City of Wamego and district 3 would include St Marys, Belvue, Emmett, St. Clere and Center townships.
District 4 would likely encompass St. George and Pottawatomie Townships, but not the City of Westmoreland, which would go to district 5, along with the Blue Valley, Green, Spring Creek and Shannon townships as well as Clear Creek and Rock Creek. An official map hasn't been finalized.
The new commissioners will be elected in 2023, but according to statute wouldn't start a full four year term until the 2026 election cycle as Henry explains.
"In 2023, they get nominated in. The 2024 candidates for existing districts 2 and 3 are elected to a four year term while the candidates for new districts 4 and 5 are elected for two terms. Then in 2026 they'll be on their actual timeline," she said.
The commissioners in districts 4 and 5 will align with the timeline of the commissioner in district 1.
New maps will be finalized by the commission within the next month, as they must approve a resolution to give to the governor on or before Jan. 1, 2023.
Comments
comments