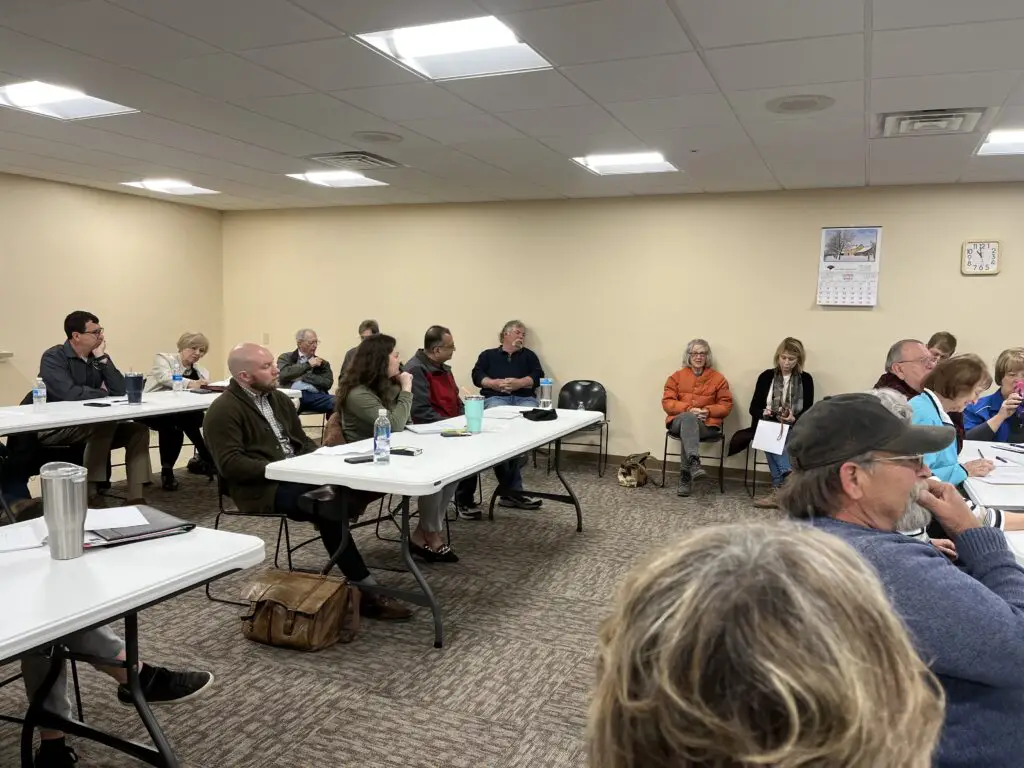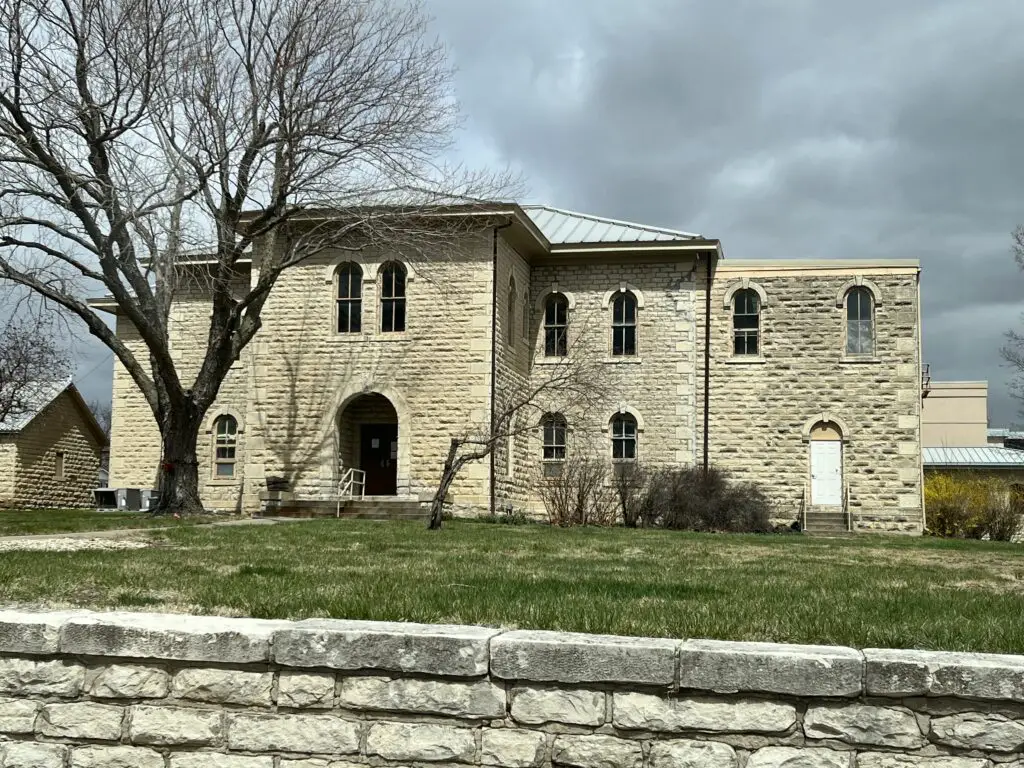 Pottawatomie County continues to grapple with what to do with its old courthouse, which has sat vacant in Westmoreland for almost a decade.
A site visit was held Thursday featuring architectural consultants who are evaluating the property for possible Brownfields Technical Assistance grants through the local office of the Environmental Protection Agency. A popular suggestion was to turn the old courthouse into a co-working space, similar to Wamego's Iron Clad.
Sean Garrigan of Pennsylvania-based Stromberg/Garrigan & Associates, the firm working with the EPA, says co-working spaces have become a novel concept among rural communities.
"We helped get one established across the street from our office and there were people in the county had owned businesses and things and nobody knew they were there. This facility opened up and it was like people came out of the wood work and had a place to hold a reliable Zoom meeting and space even if it was just like for two days a week," he said.
The downside to that option is potential operational costs that could come with it. Others, including Pottawatomie County commissioner Greg Riat are leaning more toward preserving the building.
"We're here looking for something that we probably may not even really need. As our county continues to grow rapidly over the next several years, those needs might change. To me it seems a shame to throw a bunch of money at a building to find a need for, when maybe three years from now that need will change and we'll need something different," he said.
All three commissioners were in attendance and the general consensus among them was that the property would not be sold to a private entity, and would remain in Riley County's possession. Pat Weixelman stated he was unsure about the process of making repairs since the building is on the state historic registry but got reassurances at the meeting that as long as those improvements didn't vary from compliance standards, they could be done.
Dee McKee didn't give specifics as to possible future uses and noted the building needed several modernization repairs, including ADA accessibility for it to be brought to standards.
The meeting featured about 50 interested local stakeholders, facilitated by members of the EPA through its Brownfields & Land Revitalization program. The Flint Hills Regional Council last year applied for the grant program with consent of the county commission to see what federal dollars might be available for the property.
Vice President for the Citizens for Courthouse Conservation, Brenda Spencer, says state tax credits could also help offset some of the local costs and noted that state lawmakers are considering legislation that could increase funding for communities to renovate buildings 50 years or older.
"The original bill number was 2569 that actually increased the state tax credit for communities under 9,500 population to 40 percent. If that goes through, it's just a phenomenal deal changer," she said.
Michelle Campbell of Topeka is also a member of the citizens committee and suggested a number of possible reuses, including for court services or the Extension Office, among other suggestions.
"Probably emergency management, which is associated with the Sheriff's department, which is right there, because that is critical communications. If there is a critical incident that is occurring, you've got the two entities right there," she said.
A draft report should be completed and submitted to the Flint Hills Regional Council within the next month, which will then be shared with the Pottawatomie County Commission.
The post Public meeting held to discuss future of Pottawatomie County Courthouse appeared first on News Radio KMAN.
Comments
comments