Sunset Zoo is ready to take you on an Asian Expedition.
After breaking ground in 2020, Sunset Zoo is holding their grand opening for Expedition Asia tomorrow. Melissa Kirkwood, Marketing and Development Officer, talks about what you can expect to see in the exhibit.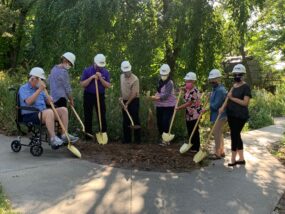 "They are going to see three amazing species. They are going to get to see new homes for tigers, sloth bears, and amur leopards, all of which are highly endangered species and that's one of the reasons we decided to focus on those species to create Expedition Asia."
She says their grand opening will also feature a special guest, National Geographic Photographer, Joel Sartore.
"He has created what is called the Photo Ark which is a story to capture all species to save their imagery, tell their story, and he does that through a book called the Photo Ark."
Kirkwood adds that the many activities will be going on tomorrow including arts and crafts for kids as well as dance performances from two different groups throughout the day.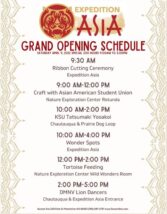 Gates open at 9 Saturday morning with a small ceremony and ribbon cutting set for 9:30 at Expedition Asia. Admission is six dollars for adults and four dollars for children.
The post Expedition Asia grand opening set for Saturday appeared first on News Radio KMAN.
Comments
comments