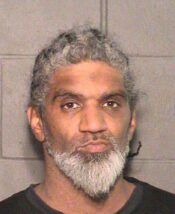 A Manhattan man, accused of stabbing a woman, has been arrested and charged with attempted second-degree murder.
RCPD arrested 44-year-old Jarman Morgan Thursday afternoon, hours after a 27-year-old woman reported he stabbed her in the neck, in the 1000 block of Moro Street. The circumstances leading up to the alleged incident aren't clear, but the two were said to be known acquaintances.
According to police, Morgan was issued no bond, causing him to remain in police custody as of this morning.
Comments
comments