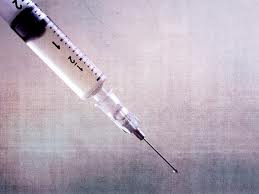 Local health officials are encouraging vaccinations as flu season begins, reminding folks also to consider getting vaccinated against COVID-19 as cases begin to tick up once again.
The Kansas Department of Health and Environment (KDHE) recorded 48 new COVID-19 cases for Riley County between Oct. 29 and Nov. 4. It was enough to move Riley County into the substantial incidence category, after several weeks of being placed in the moderate category. One COVID-19 patient was hospitalized on a ventilator in the ICU unit as of Wednesday's weekly report.
In addition to high numbers of flu, Riley County Health Department Director Julie Gibbs says healthcare professionals are also seeing high numbers of respiratory synctial virus (better known as RSV). Her office is urging precautions be taken from anyone experiencing symptoms of COVID-19 or influenza to avoid spreading illness to others.
Flu season generally runs from October through May, with the peak of the season happening during the winter months, according to Gibbs.
Both vaccines are available at the Riley County Health Department Clinic. Walk-ins are welcome. For more information, you can call the health department at 785-776-4779 extension 7675.
Comments
comments