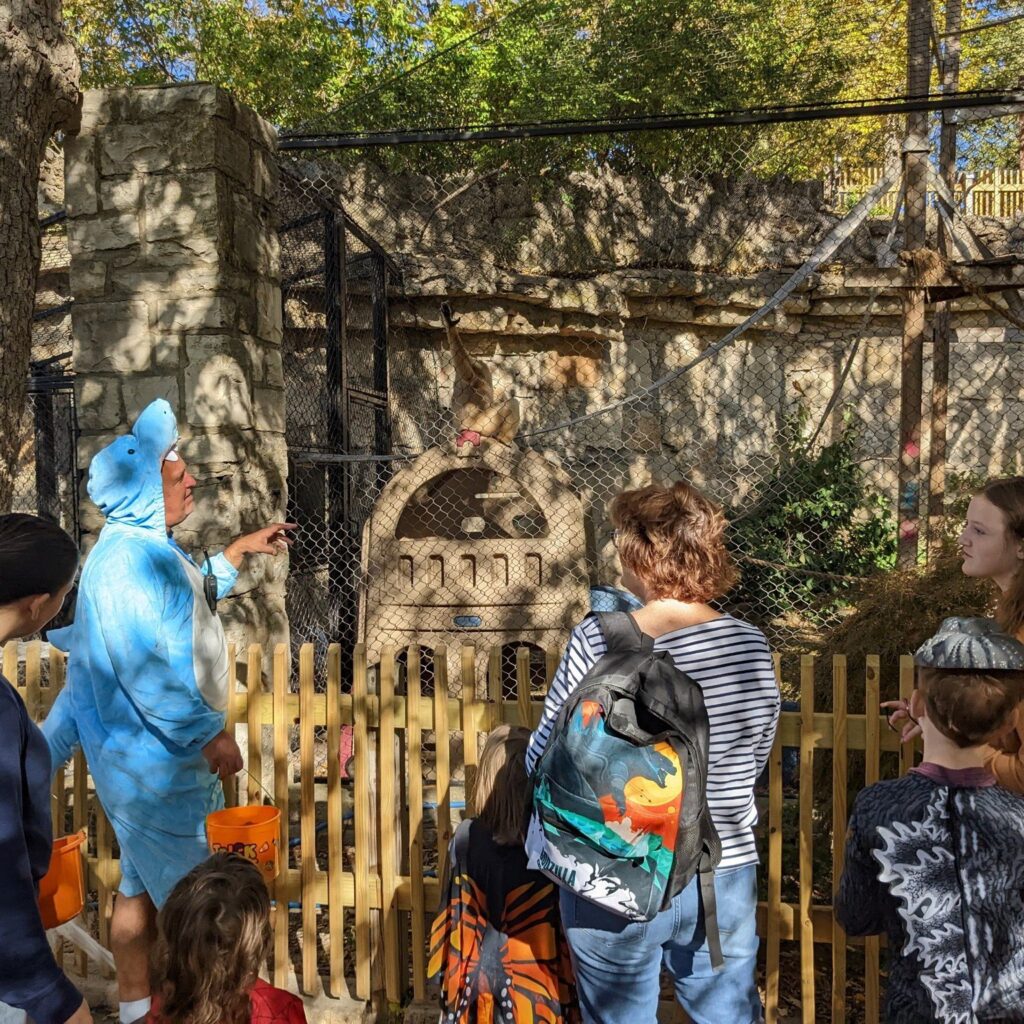 Click to view slideshow.
Sunset Zoo was dressed up in style for its annual Spooktacular event held Friday through Sunday.
You're hearing the sounds of the Manhattan High School orchestra, one of several volunteers to help put on the zoo's most popular annual event. It draws more than 5,000 visitors for trick-or-treating and seeing the zoo's 150 species. Friday was open to individuals with special needs, while Saturday and Sunday's event featured all other communities.
Marketing and Development Officer Melissa Kirkwood says it takes a lot to help to celebrate in style.
1023 Kirkwood zoo volunteers
Volunteers from RCPD, Manhattan Fire and Riley County EMS also participated in Spooktacular.
Kirkwood says Autumn is a great time of year, not only because of Spooktacular, but because it's a great time to see the many animals and exhibits.
The zoo remains open 9:30 a.m. to 5 p.m. daily through Halloween. Starting Nov. 1 the zoo will be open Noon to 5 p.m. through the end of March.
Comments
comments