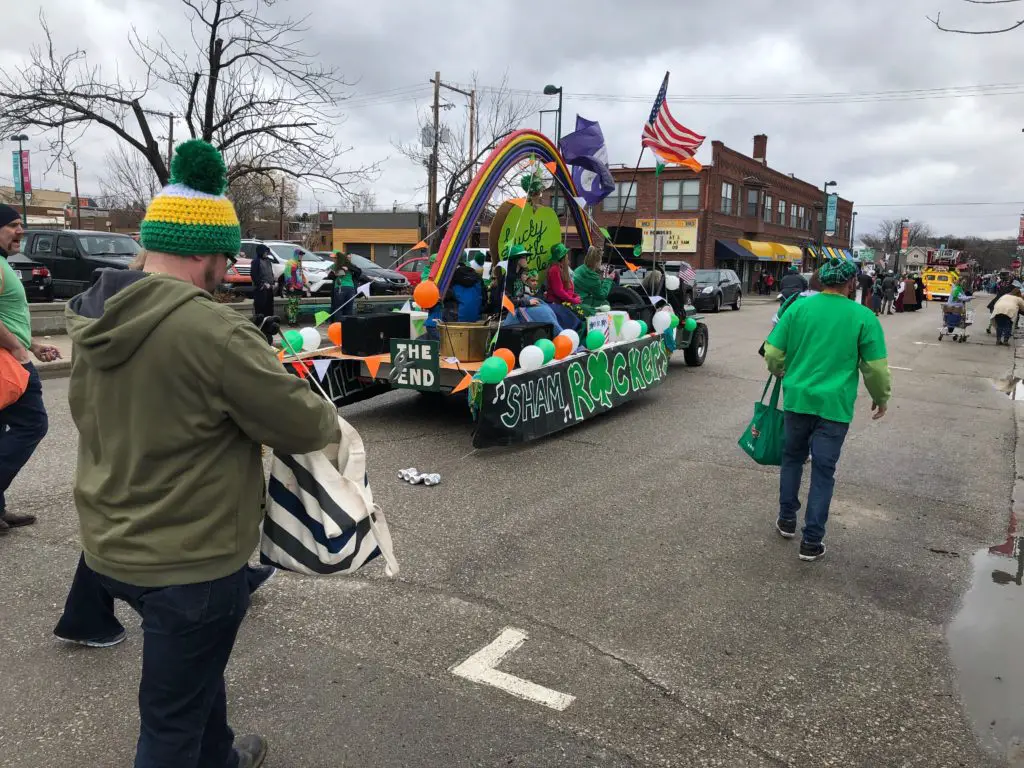 Aggieville will be painted green Saturday as the tradition continues with the annual road races and parade.
Aggieville Business Association Executive Director, Dennis Cook says it'll be a great day for the community to get together and enjoy the weather.
Cook says they are extra grateful this year as they were offered about 80+ volunteers to help clean up Aggieville before all of the events.
The parade begins at 1 p.m. It's preceded by the 44th annual road races, dubbed "Manhattan's oldest running event."  The Marvin Hachmeister 10K road race will once again feature the 91-year-old Hachmeister, who has participated in all but one of the annual events to date.
Manhattan Running Company co-owner Trey Vernon spoke with KMAN about the schedule.
Vernon says another new element being added this year is that runners (21 and older) will get a free beer from Kite's after crossing the finish line .
To register for the races or for more general information visit: stpatsmhk.com.
The post St. Patrick's Day festivities to take over Aggieville appeared first on News Radio KMAN.
Comments
comments