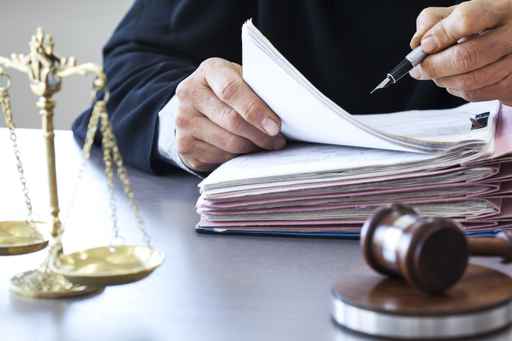 Federal prosecutors allege a Kansas man and woman lied when trying to purchase firearms last year from a Junction City business.
The U.S. Attorney's Office in Topeka this week indicted 32-year-old Fatima Jaghoori, of Milford and 39-year-old Habibullah Jaghoori, of Wichita on one count of conspiracy to commit an offense against the United States and one count each of false statement during the acquisition of a firearm.
Online court documents say a grand jury found that the pair knowingly and intentionally agreed with each other to make a false statement during the purchase of a firearm in March 2021. The object of the conspiracy charge was for the defendant, Fatima, who is alleged to have acquired one or more Glock pistols from Godfrey's Indoor Ranges and Tactical Supply for Habibullah, by falsely representing that she was the actual transferee, or buyer of the firearm.
The pair entered a not guilty plea during an arraignment hearing Monday and will next appear for a 9 a.m. status conference on September 13th. before presiding U.S. District Judge Holly Teeter.
The Bureau of Alcohol, Tobacco, Firearms and Explosives (ATF) is investigating the case.
Comments
comments