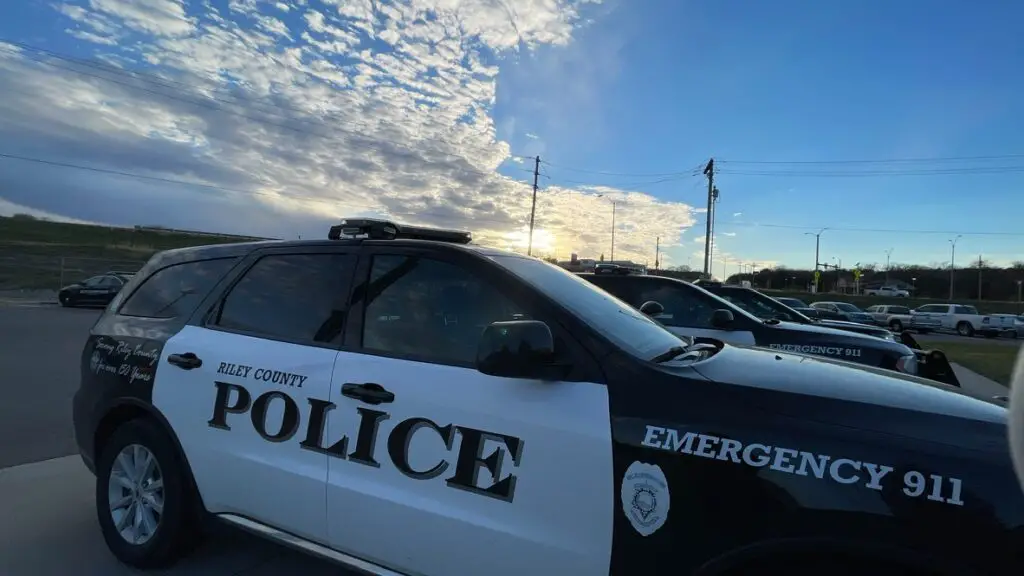 Riley County Police responded to several incidents, including a pair of crashes over the weekend that required trips to the hospital for some.
Among them was a rollover crash Saturday afternoon, near Tuttle Creek Blvd and Stockdale Park Road. Officers located 27-year-old Charlotte Velazquez, of Milford, inside her passenger car, which had struck a sign and rolled. She was transported to Via Christi for treatment of neck pain. Elsewhere on Friday, officers noted a motorcycle crash near 10th and Bluemont, involving 30-year-old Adam Rieger, of Manhattan, who was transported for a dislocated shoulder and broken arm.
Other notable incidents from the weekend, included two reports of battery, one in the 600 block of North Manhattan, in Aggieville,occurring around 2 a.m. Sunday. A 23-year-old man reported having been punched in the face by a 22-year-old man. The suspect was later seen in the area, ran from officers, and abandoned a handgun.
Another battery was reported in the 800 block of North 12th Street at approximately the same time, listing 21 and 22-year-old women as victims, after it was reported three women stopped in a car near them while they were walking in the alley and punched them multiple times before driving away. Both incidents remain under investigation.
Comments
comments