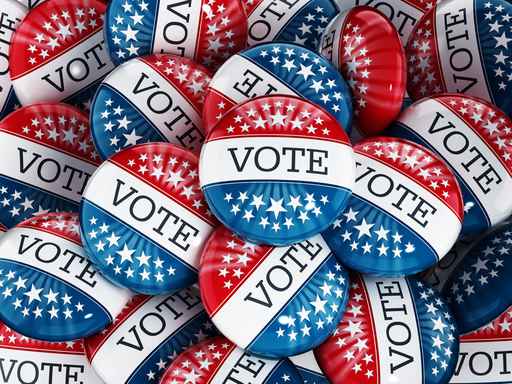 Tuesday is the last day to register or update voter registration ahead of the Nov. 8 general election.
Registration books close at 5 p.m. Advance voting by mail and in person then begins Wednesday, with the final day to apply for an advance mail ballot on Nov. 1.
At the local level, Riley County commissioner John Ford and Pottawatomie County commissioner Dee McKee are both unopposed in re-election bids for their District 1 seats.
Pottawatomie County voters have two ballot questions in front of them, including whether to levy a quarter percent sales tax for a variety of infrastructure projects, anticipated to generate roughly $1.6 million annually. Pottawatomie County voters will also decide whether or not to expand the current commission from 3 to 5 seats, following a successful petition effort.
Area legislative seats up for grabs include the District 67 House seat currently occupied by Representative Mike Dodson (R-Manhattan), who is challenged by Kim Zito (D-Manhattan). Elsewhere in District 64, Bill Bloom (R-Clay Center), and Patricia Smetana (D-Wakefield) are facing off for an open seat. The district encompasses Leonardville, Ogden, Randolph and Riley as well as Clay Center.
Several state and federal level races including the race for governor, attorney general, secretary of state, the four House seats in Congress as well as Sen. Jerry Moran's seat in the U.S. Senate are also taking place this election. Moran (R-Manhattan) is challenged by Mark Holland (D-Kansas City).
Comments
comments