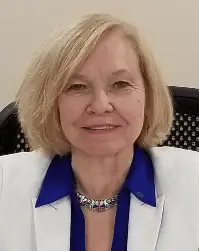 Pottawatomie County Commissioner Dee McKee was absent from Monday's weekly meeting, one week after a resident brought to light possible discrepancies in McKee's travel receipts from this past summer to attend various meetings.
During public comment Monday morning, former commissioner Barb Kolde, of St. George, called on McKee to step down from the commission.
Local resident Michelle Campbell and Pottawatomie County Planning Commissioner Steve Minton have are alleging McKee turned in requests for reimbursement totaling about $186 to cover mileage to attend meetings in Topeka, Eskridge and Junction City, which the pair allege McKee wasn't physically at, based on the recorded minutes from those meetings. In some incidents, the dates on the reimbursement requests didn't match the date of the actual meetings, according to Campbell.
In a phone call to KMAN Monday, McKee said she couldn't publicly comment on the allegations, nor Kolde's request for her to resign. McKee is in the midst of her third term on the commission, having won re-election last November.
According to Pottawatomie County Sheriff Shane Jager, his office is reviewing the allegations made against McKee. Should any criminal charges be filed, the matter would be sent on to the Kansas Bureau of Investigation.
In other business Monday, commissioners approved an agreement for unpaid specials to be paid to the county in the Heritage Hills subdivision.
With the county needing to make a bond payment, the developer has agreed to pay those until the county receives payment from the property owner. Assistant County Administrator Heather Gladbach provided details.
Gladbach says she will keep an eye on when those payments come in and reimburse the tax payments as necessary. The lots have not yet been developed, as the county works toward creating detention ponds in that area.
Bids for that project are expected in December or January, with construction to be completed by the end of next year.
Comments
comments