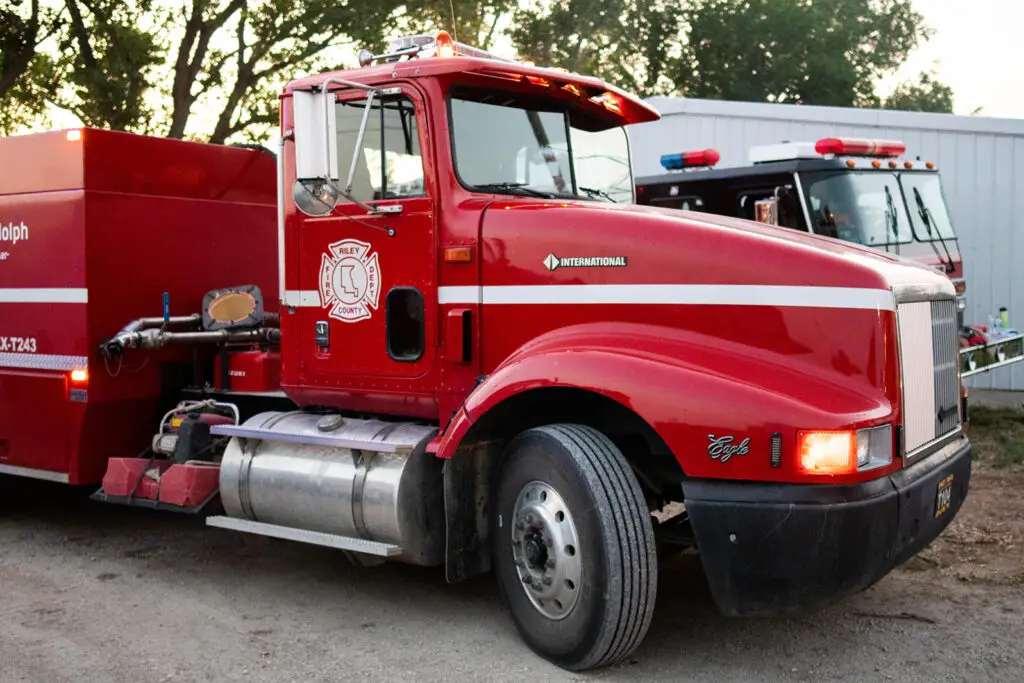 Authorities have arrested a Manhattan man in association with a fire that officials say threatened structures in a neighborhood south of Fort Riley Blvd and an aggravated battery earlier Monday.
In a joint news release, the Riley County Police Department and Riley County Fire District No. 1 say 39-year-old Daniel Lee reportedly struck a 48-year-old man with a kitchen pan, causing lacerations, inside a home in the 900 block of South Collins Lane. The victim was transported to Via Christi for treatment of injuries after leaving the location and reporting the battery. Lee is also accused of burning electronic items belonging to the victim in a fire.
Officials from the Riley County and Manhattan Fire Departments were dispatched just after 11 a.m. for reports of smoke and fire, finding the outside fire threatening two homes and other structures. Crews extinguished the blaze and prevented the fire from spreading but not before a camper and utility trailer sustained damage. No damage estimate was immediately available.
Following an initial investigation, Lee was arrested on charges of aggravated domestic battery and arson. He remains jailed on a $20,000 bond.
Officials say there were no injuries to humans, pets or livestock as a result of the fire.
Comments
comments