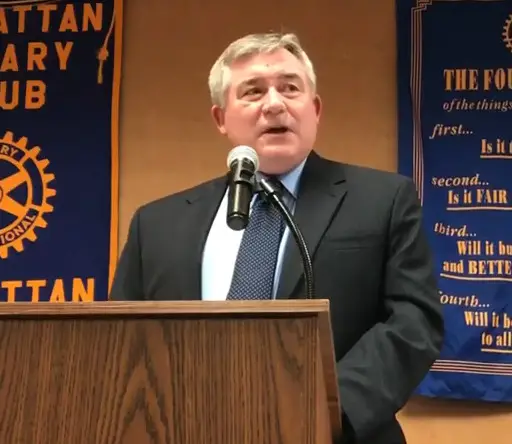 Manhattan-Ogden Superintendent Marvin Wade will step down at the end of the school year.
Dr. Wade notified members of the school board and the district's human resources department Tuesday, announcing his retirement, effective June 30, 2023, which coincides with when his contract is set to expire.
In an emailed statement to KMAN, Dr. Wade noted that while it was a long time coming, his decision was made suddenly.
"Transitions are a part of life and circumstances are such that now is a good time to begin stepping away from my current professional responsibilities. I am excited for Eric Reid to take over as superintendent and look forward to seeing how much we can accomplish during the next seven months. I am confident I will continue to enjoy the people in our school district and community long after my retirement on June 30, 2023……just as I have during these first seven years in Manhattan-Ogden."
Wade was hired by USD 383 in 2016, following eight years as superintendent in Marshalltown, Iowa.
Wade's retirement essentially paves the way for Assistant Superintendent Reid to succeed Wade on July 1, pending a succession plan being drafted by board president Curt Herrman and vice president Darell Edie. That plan was approved by the school board in April on a 6-1 vote.
Comments
comments