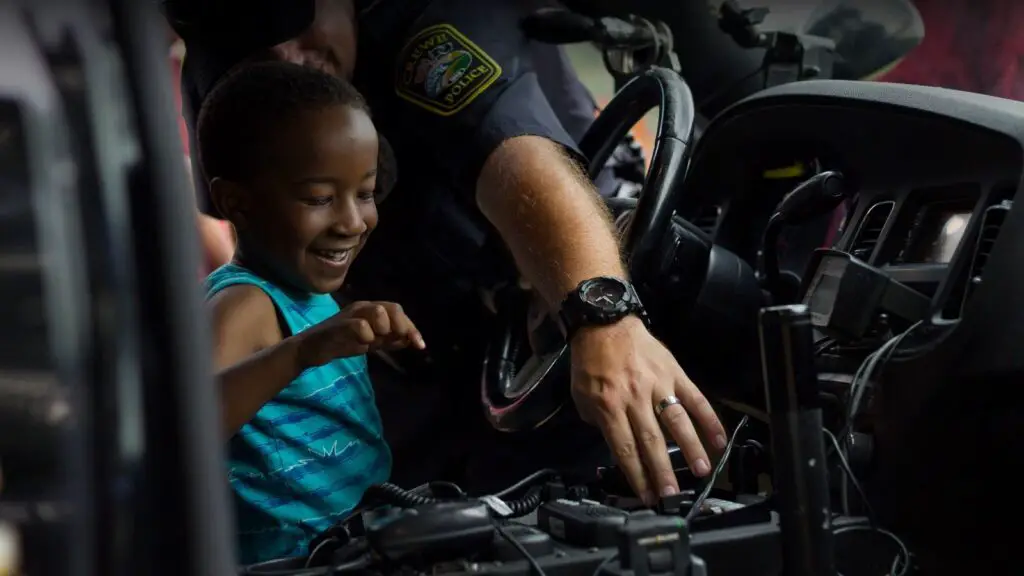 National Night Out was another big success as federal, state, and local first responders gathered at City Park Tuesday. The Riley County Police Department grilled and served up food. The 911 Center had a large monitor on display with actual Police, Fire, EMS, and Animal Control calls. The bottom half of the screen displayed new reports and complaints. Calls moved to the top half of the screen as they were dispatched. Riley County Police Department's Communication Center Manager Tyler Siefkes says monitoring five different computer screens is just one of a dispatcher's duties. He explained what it means to his agency to participate in National Night Out.
911 members passed out life savers candies and spread the word about working for dispatch. RCPD also had many of its specialty vehicles and equipment throughout the park, and demonstrated the capabilities of one of their drones.
Emergency Management members were out, and Coordinator Laurie Harrison talked about what the night meant to them.
Harrison, and other members, were educating the community on the proper NOAA weather radio to buy so the alerts can be customized to the household. She said Emergency Management is always happy to help the community with their weather radio questions. 
Rural
Fire District #1 had vehicles, equipment, and plenty of volunteers out. Community members, young and old, were learning about the tools they use to protect life and property. Some even toured the inside of vehicles and got to sound the siren, or activate the lights.
Deputy Chief John Martens was enjoying himself while visiting with the community.
Martens noted the City of Manhattan enjoys 'round-the-clock property and life protection with their own career Fire Department. But the rest of Riley County depends on volunteers for fire protection, and for emergency medical services while awaiting ambulances. Martens says anyone can volunteer, even if they live in the Manhattan city limits.
Martens noted that County Fire needs volunteer firefighters, but also needs help with other skills that aren't considered dangerous. He urges anyone who feels the call to serve their community to join Rural Fire. 
Volunteers not only give back to their community; they become part of a team, learn new skills, and make a real difference.
Martens says there's a variety of skills needed besides fighting fires, and helping in any capacity also benefits the volunteer.
The turnout from the community was great and every display attracted crowds to chat and see demonstartions. Other agencies included Fort Riley, K-State University Police, Riley County EMS, Manhattan Fire. To volunteer with the County Fire Department, go to: 
https://www.rileycountyks.gov/217/Fire-District-1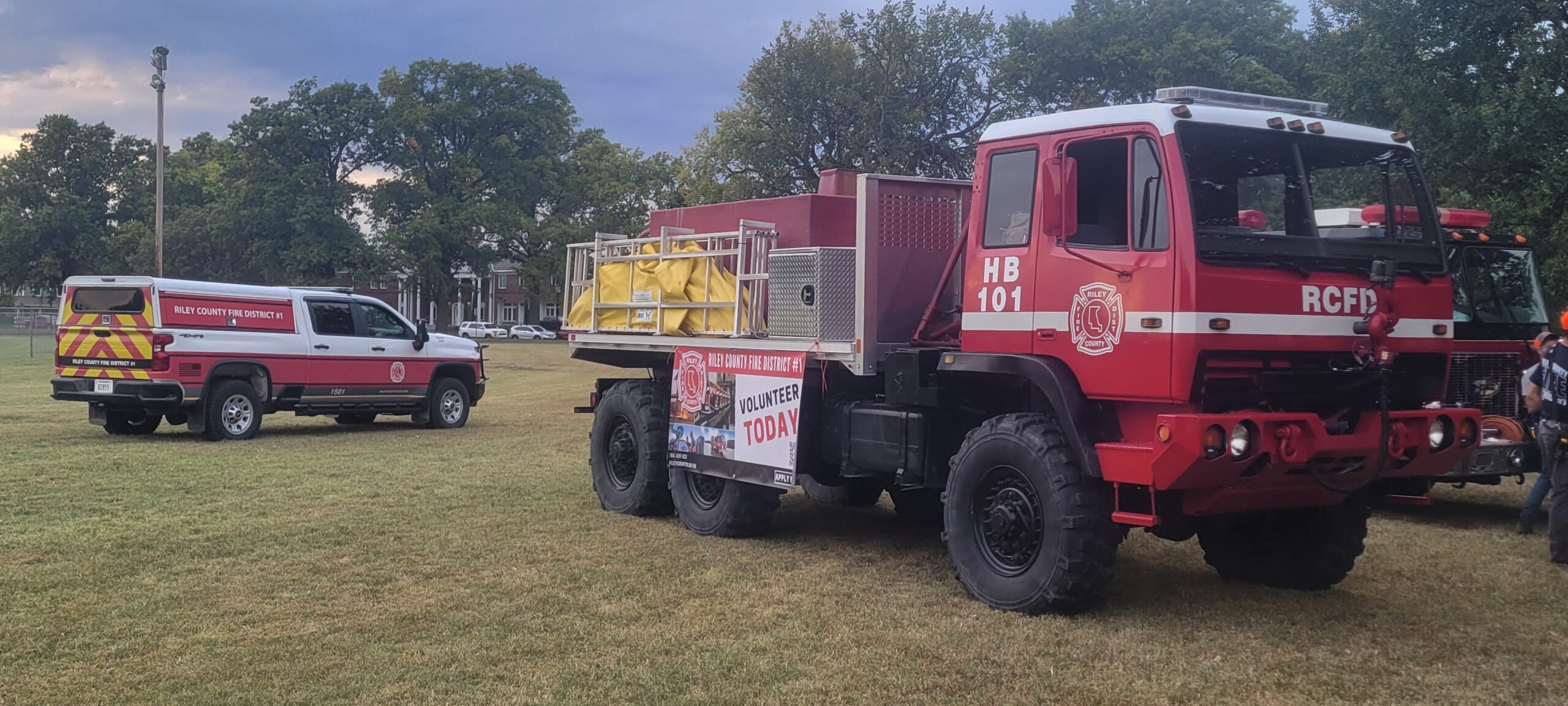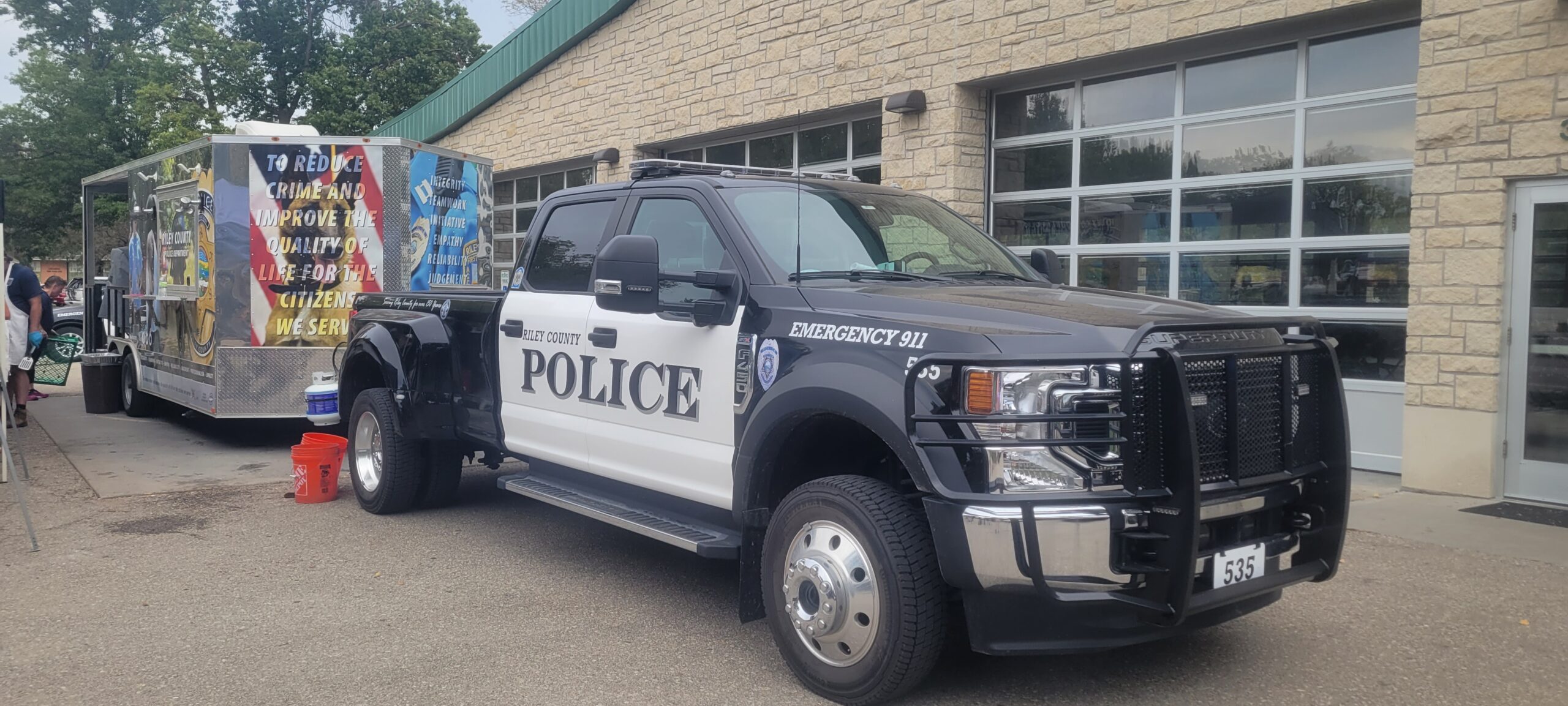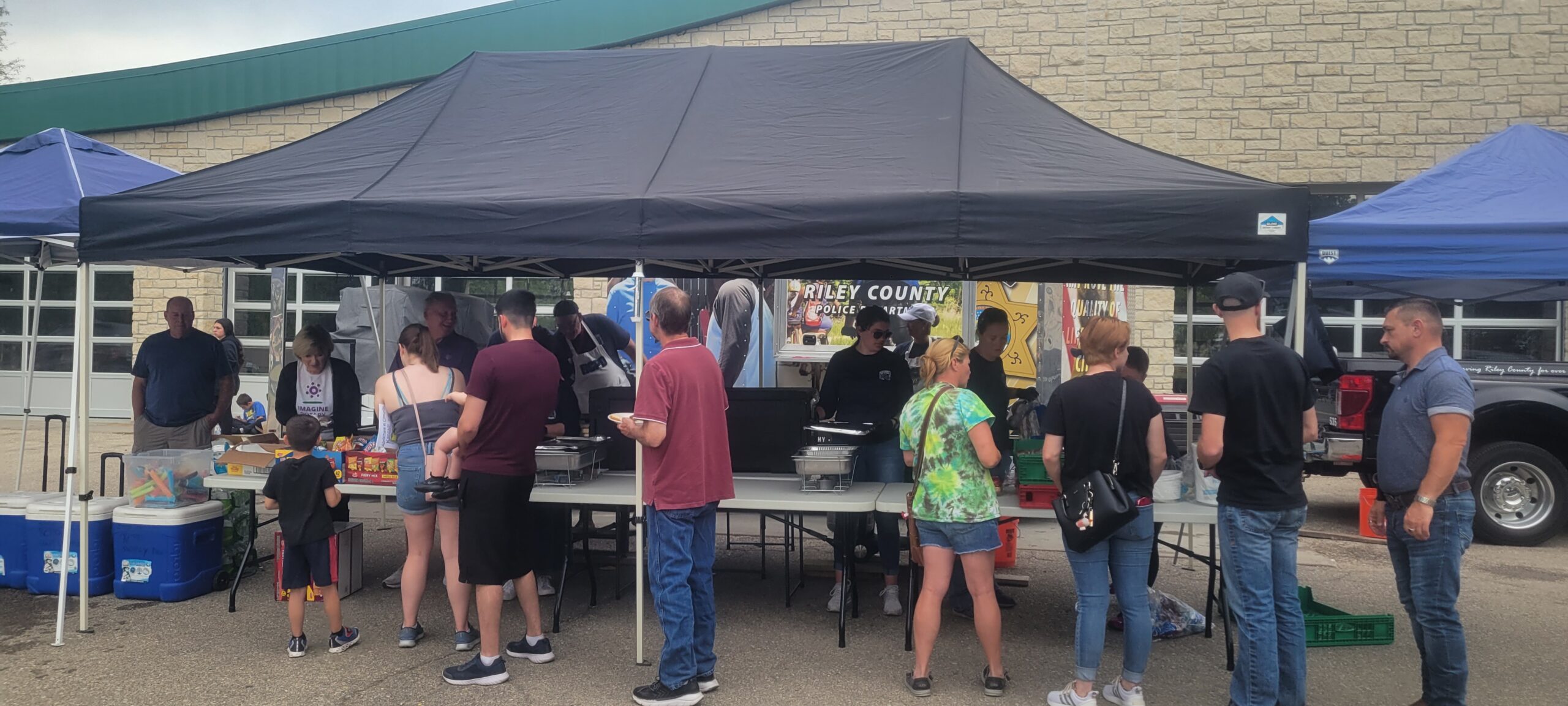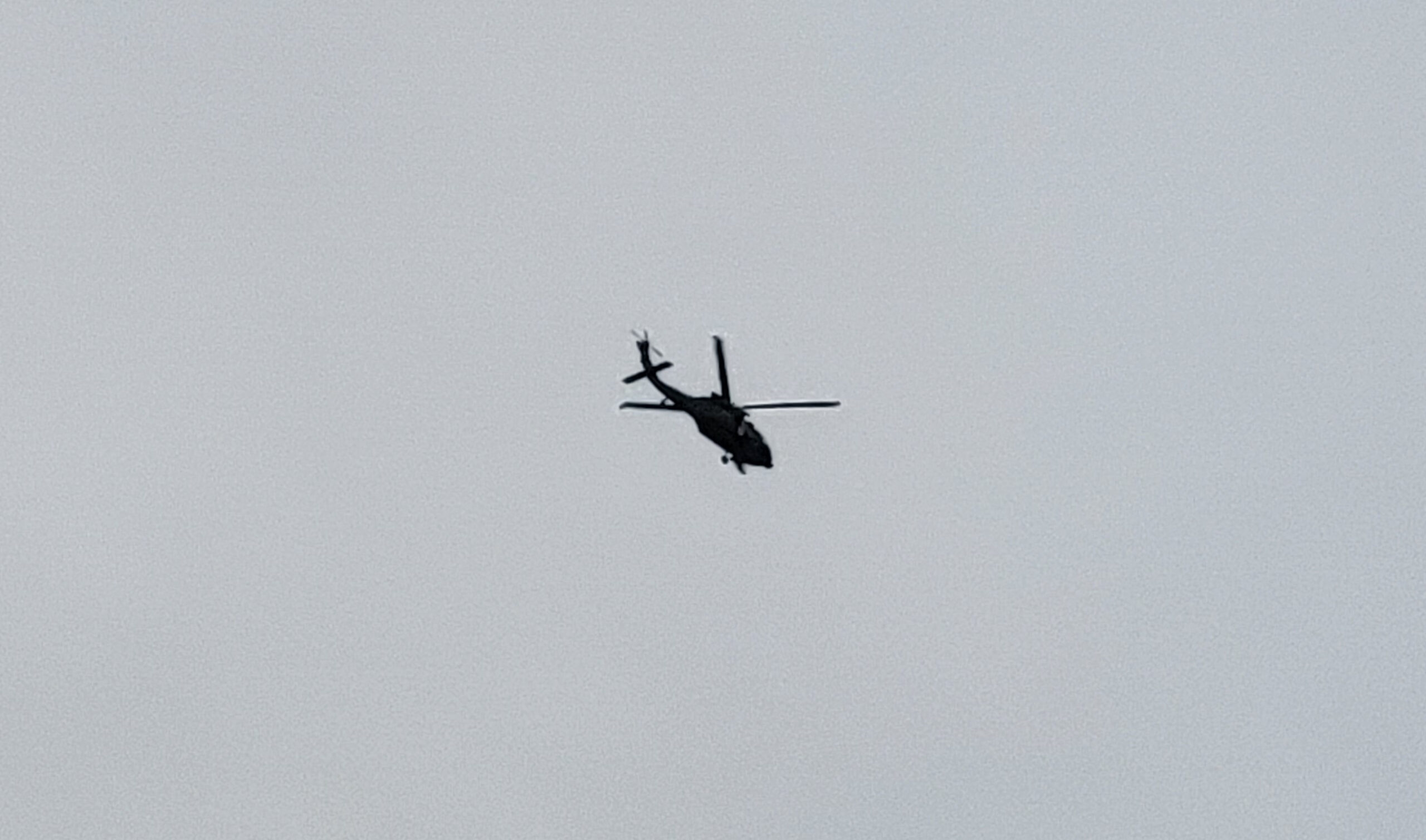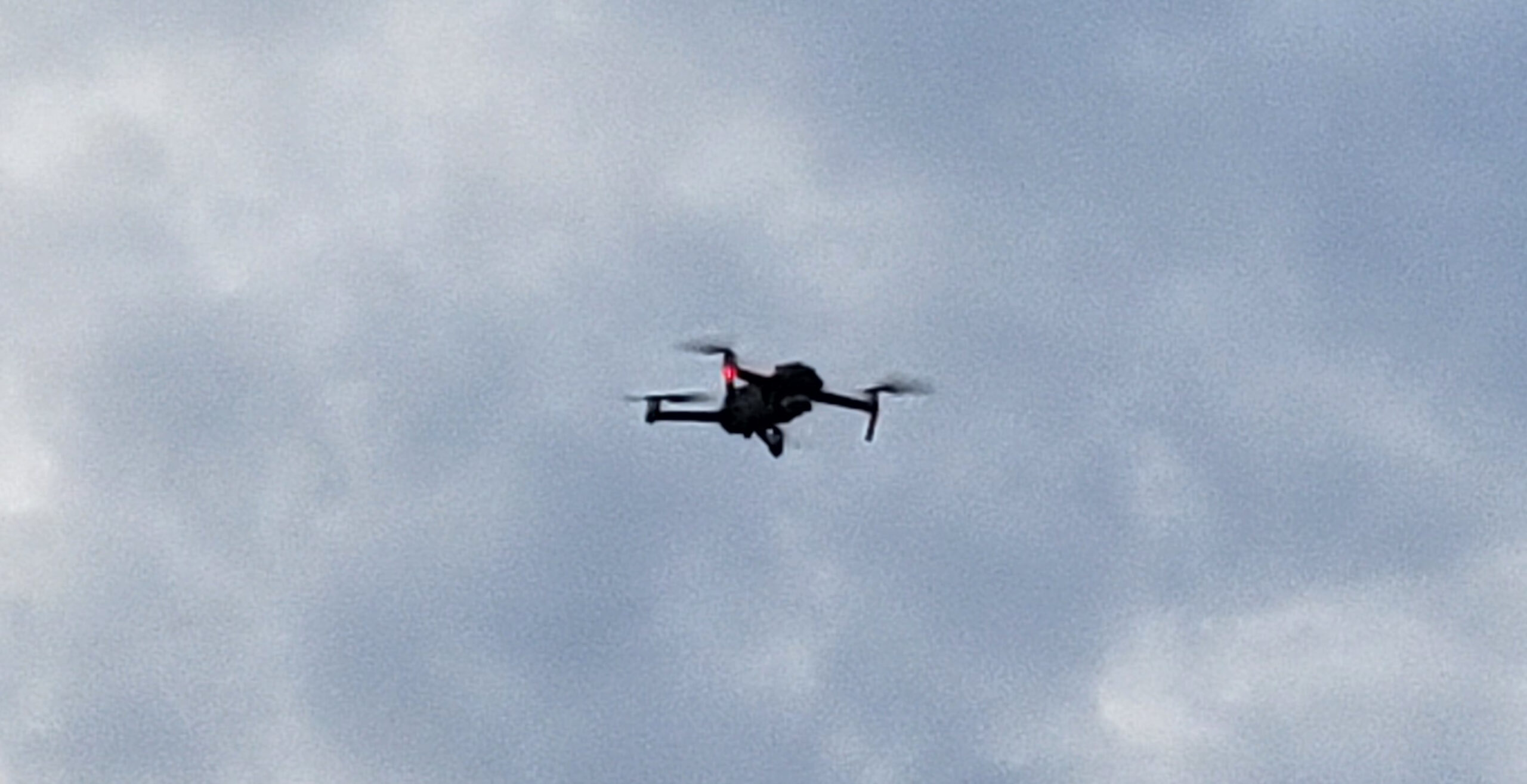 Comments
comments