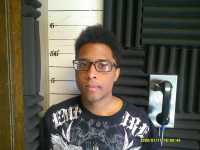 A North Carolina man is jailed in Wabaunsee County after authorities allege he flew out to meet up with a child he met online.
The Wabaunsee County Sheriff's Office says 20-year-old Derrick Mayfield was arrested Monday at a residence at Lake Wabaunsee. Evidence discovered on scene led to Mayfield being charged with aggravated indecent liberties with a child, contributing to a child's misconduct and unlawful visual depiction of a child.
He remains jailed on a $100,000 bond.
The child was placed into protective custody.
Comments
comments