Real Far Back in the day
A race was held between a horse and a locomotive! 
Tom Thumb, the first locomotive built in America, legit raced a horse. It was a 9 mile long race, and it took place between  between Riley's Tavern and Baltimore. This should've been an easy victory for the train, right? It's common sense…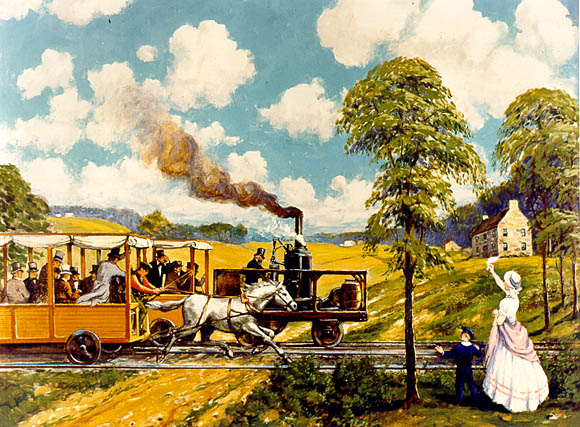 Tom Thumb…lost! He sprung a leak! Had a leaky boiler and had to shut 'er down.
You should've bet on the horse!
It was common sense…
1895
Daniel David Palmer gave the world's first chiropractic adjustment in Davenport, Iowa!
Davenport, Iowa is now the home of Palmer Chiropractic College!
1993
Garth Brooks had the number one album on the pop charts with In Pieces!
In Pieces debuted at #1 in the U.S. on both the Billboard Hot 200 and Country LP charts. The album has sold over 8 million copies.
also that same day in 1993
Garth Brooks took Ain't Going Down ('Til The Sun Comes Up) to number one!
And then lastly…
2004
Britney Spears and Kevin Federline were married!
They were divorced in 2006. 
We all didn't see that coming! Apparently we didn't use common sense…
-Tyler Jackson